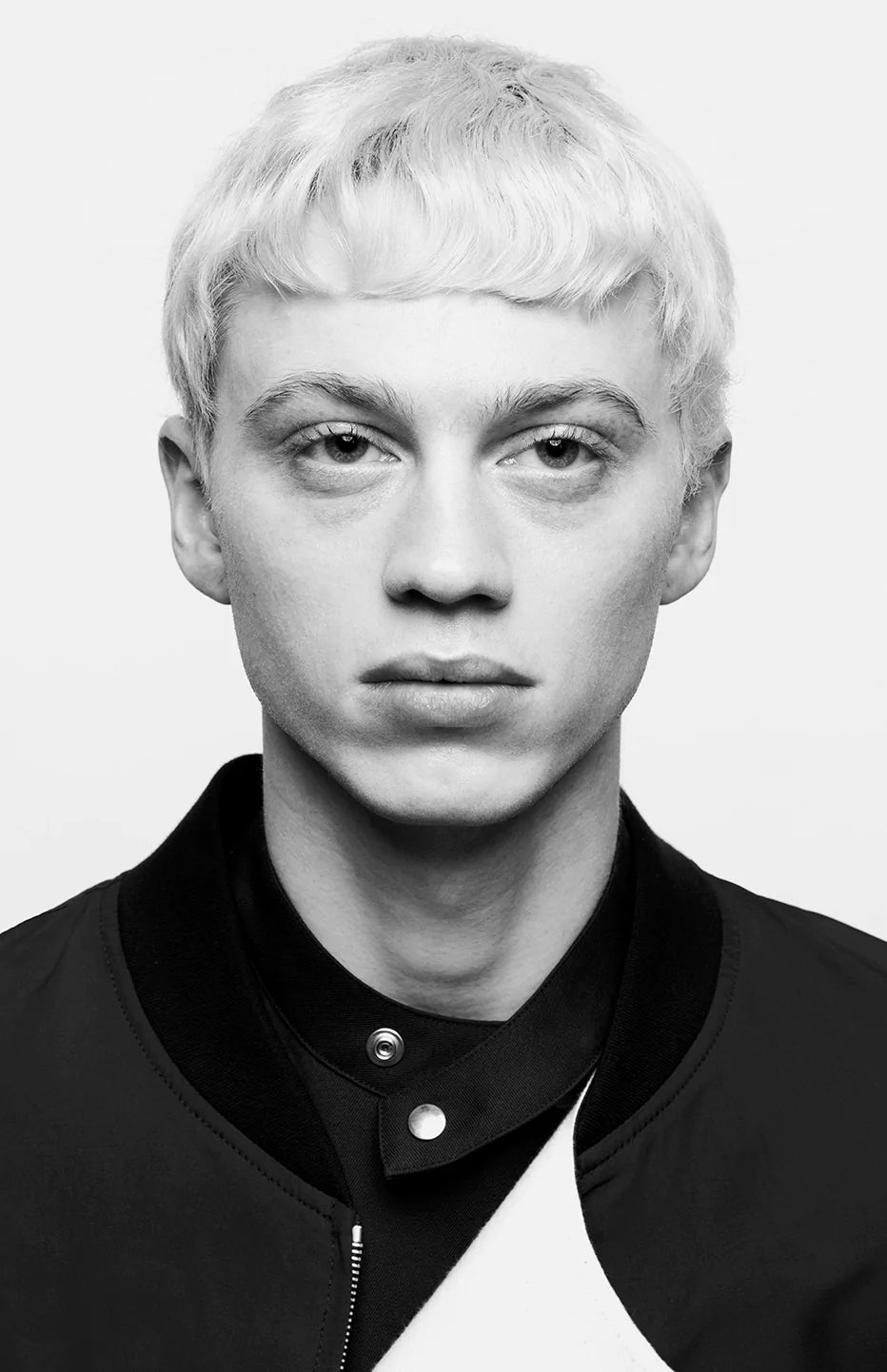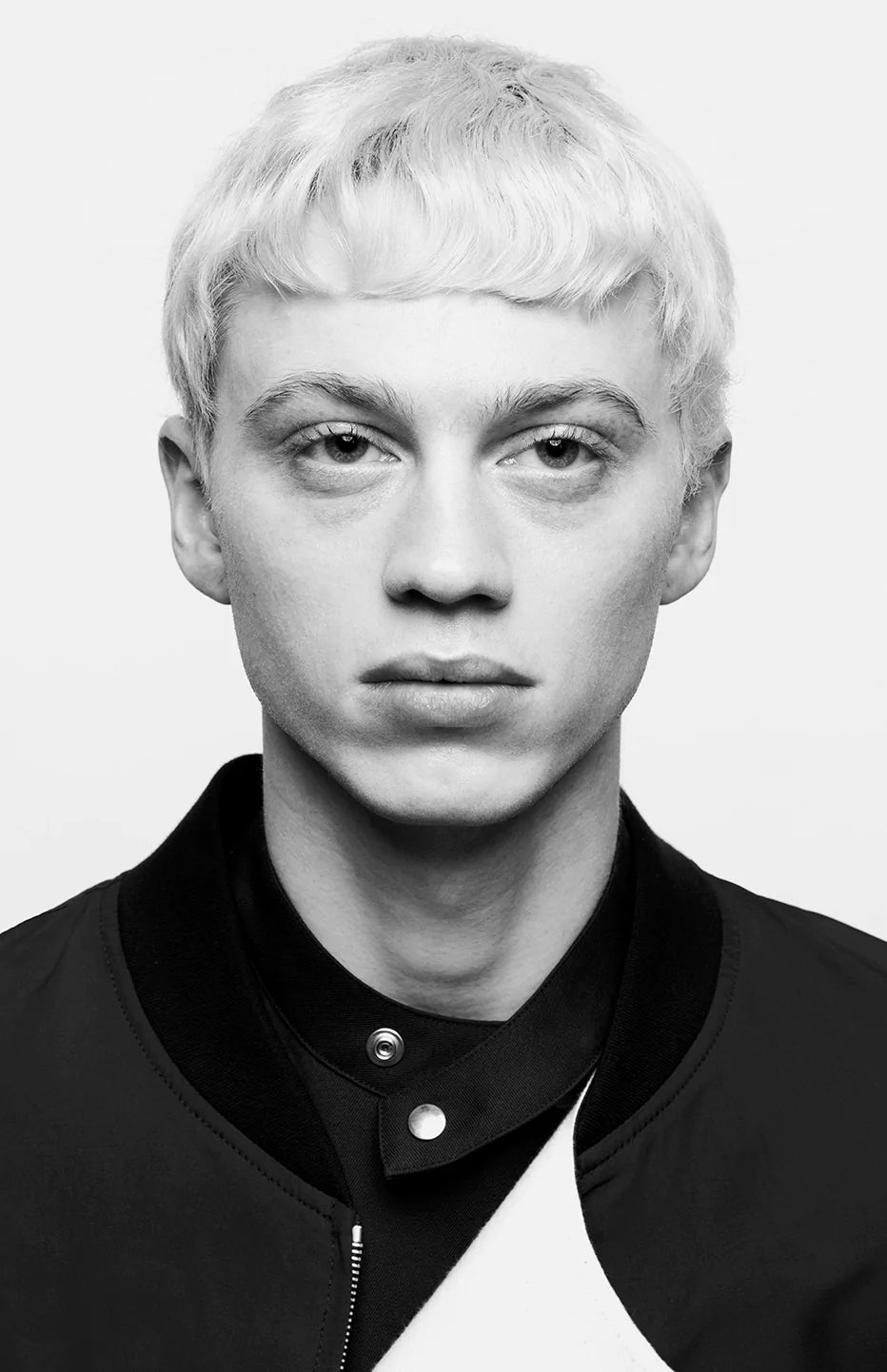 Nature through the human eye. What surrounds us and how it permeates our decision making and aesthetic. The magnitude of nature is always somewhere in the collective consciousness, and now, perhaps, more than ever. While our creations can never approach the perfection we find in the natural world, we are constantly working within a natural framework. Cotton, wool, shearling, leather, metal. The building blocks of the collection, which are manipulated and shaped to express the aesthetics and functionality that enhance our life. The Fall/Winter 2022 collection began as a study of nature: there is an aesthetic appreciation, and yet the demonstration of aesthetic in nature is always tied to function. Layers of tree bark and moss, floral colors and shapes, and watercolor motifs in the sky at dusk are reflected in man-made translations of functional garment patterning. Hand-knit undulating jacquards echo a jagged landscape, the trace of a human hand evident in the attached patchwork of contrast threads. Cold dye cottons, with their 'maltinto' effect, leave reminders of the water that flowed through the fabric. Direct embroideries, featuring singular flowers, add fragility to robust coats and jackets. A wool jacquard draws the strata of a rock face.

The silhouette is geometric, precise, and angular both in tailoring and pressed workwear shapes. Lines of contrast topstitching reinforce the form at the center front, adding elongation, or framing functional details as pockets and seamwork. Shirt overlaps petal over lapels and front openings, stovepipe stand collars give structure while extending high on the neck. Round, pillowy down coats, with and without utility pocketing, in leather or in recycled nylon, create both comforting softness and substantial volume.

The second season of OAMC Re:Work amplifies the artisanal approach through dye, detail, and shape. There are no standardized patterns as each garment needs to be custom fit and adjusted in accordance to the shape of the original vintage piece. Ready-made items are taken apart, refitted, adjusted, constructed, and overdyed. The exploration of military field jacket liners has a strong presence; lined with wool and overdyed. New garment shapes are created using vintage military blankets printed with camouflage motifs, also overdyed. Wool liners are overdyed and re-shaped, and vintage Swiss military shirts and trousers are re-shaped and overdyed to create relevant forms.

The hardware and accessories throughout the collection have subtle echoes of natural forms: soleil carved buttons, asymmetrical hammered metal press button caps, elongated and tumbling cording at zipper sliders and pocket closures. The color palette, reflecting the natural world, spans dark browns, greys, and purples; myriad shades of green: aqua, kombu, dusty mint, and moss; bright sun yellow, coral, muted lilac, steel blue, and dusk pink.

Fabrics are custom developed. Compact felted tailoring wools, spongy double-faced wool with a hammered texture, fluid viscose, quilted printed velvet, strong raw cotton gabardine, garment-dyed recycled nylon sergé and crisp cotton poplin, angular workwear recycled polyester. Soft nappa leather is padded and delicate, and curly shearlings add an inflated feeling to accessories. Boots and shoes are strong-soled, with soft leather uppers and few construction lines: pure, strong forms anchored by OAMC's contrast outsole clip.

Nature should be cherished, so this season OAMC is partnering with several charities to help improve our planet. As the real root source of our materials and our sustenance, it's extremely important.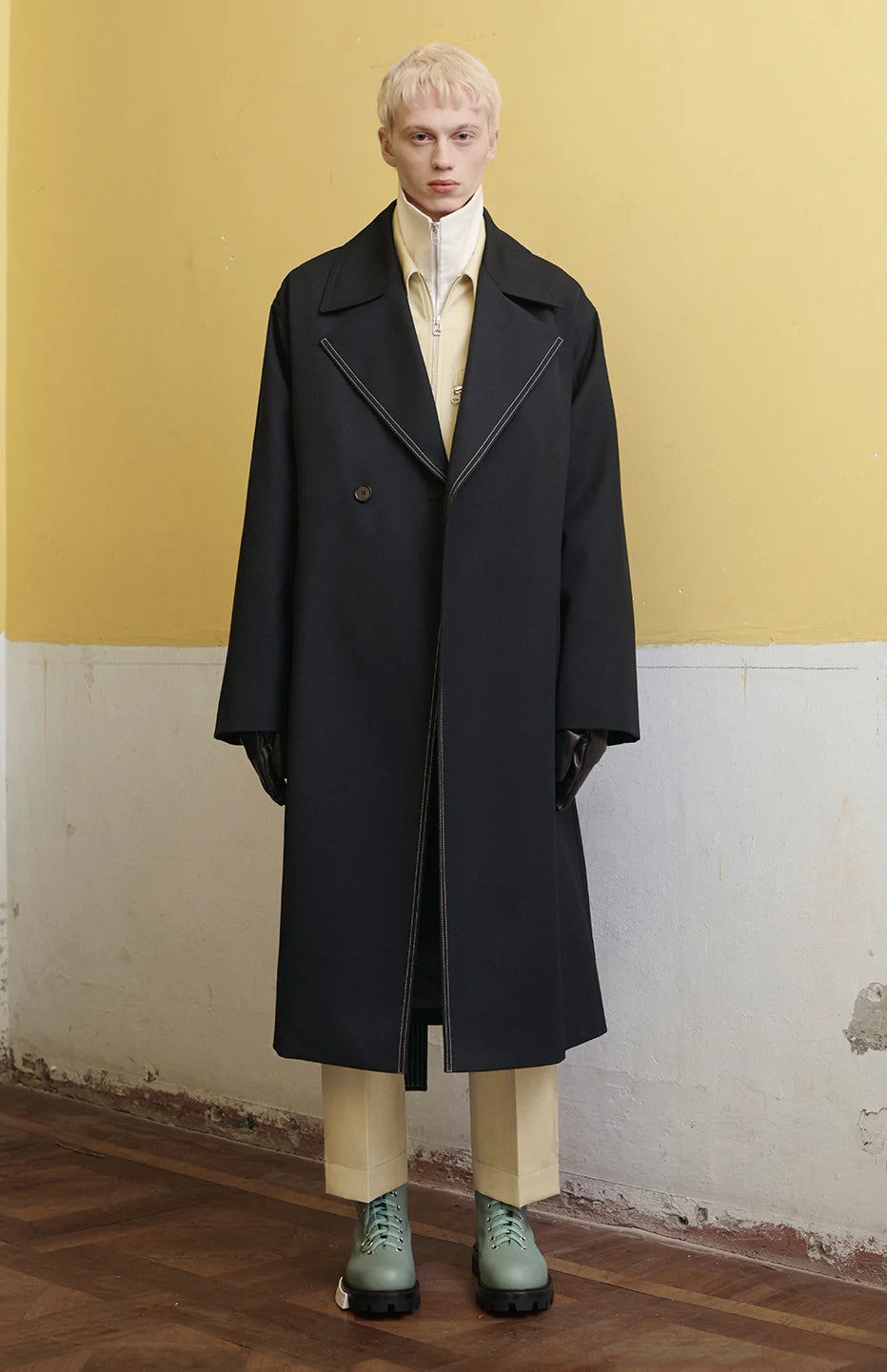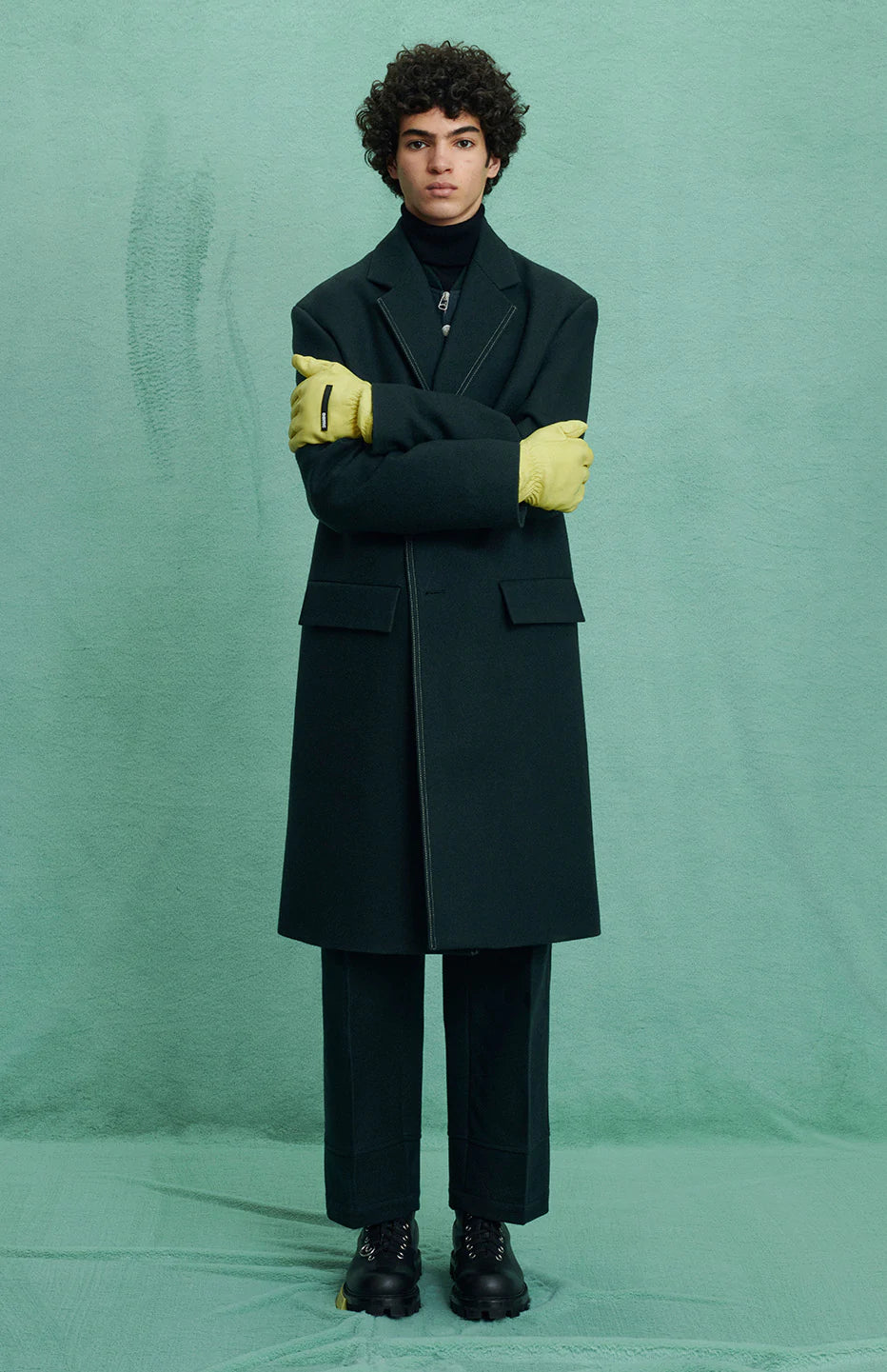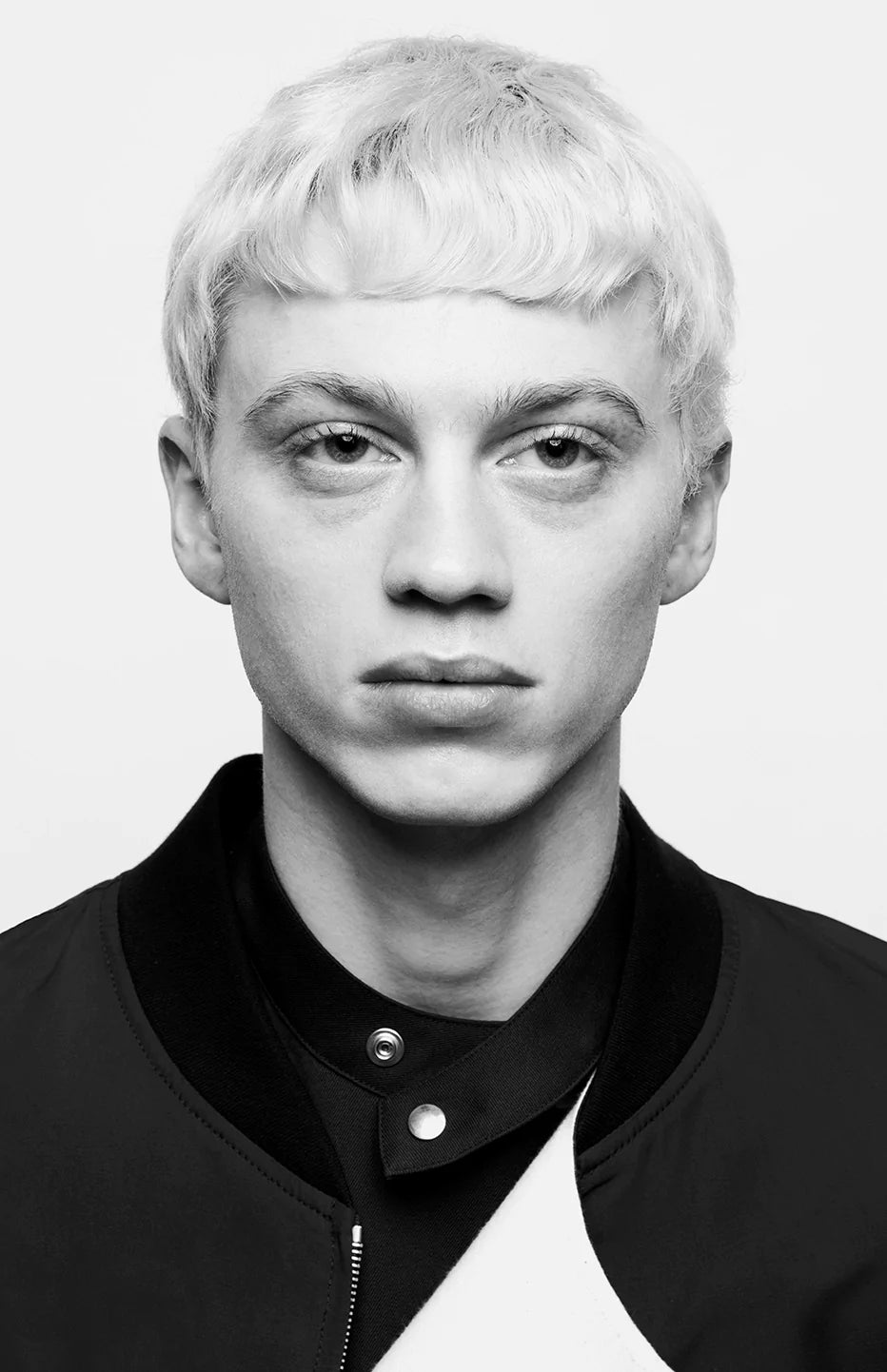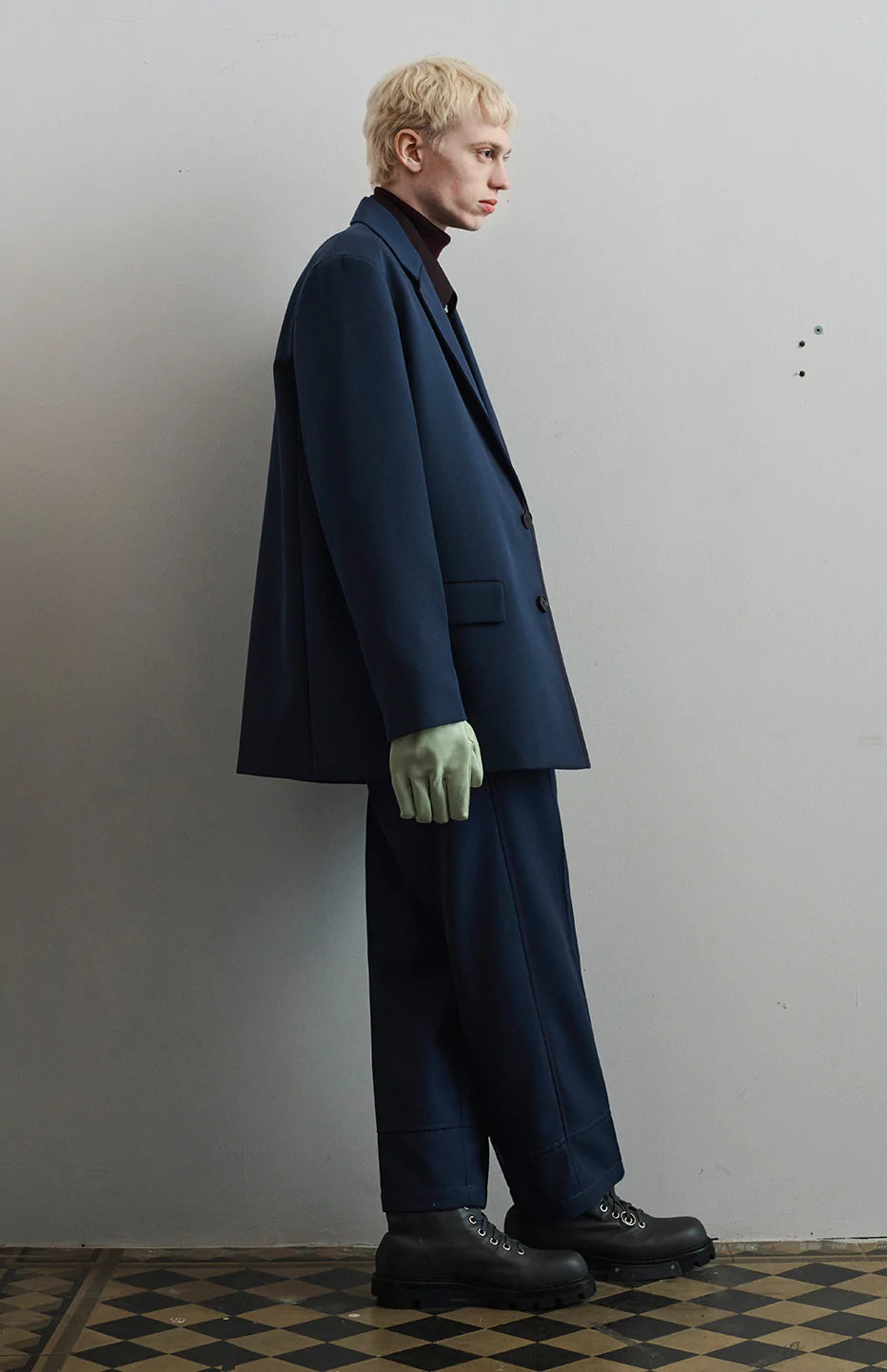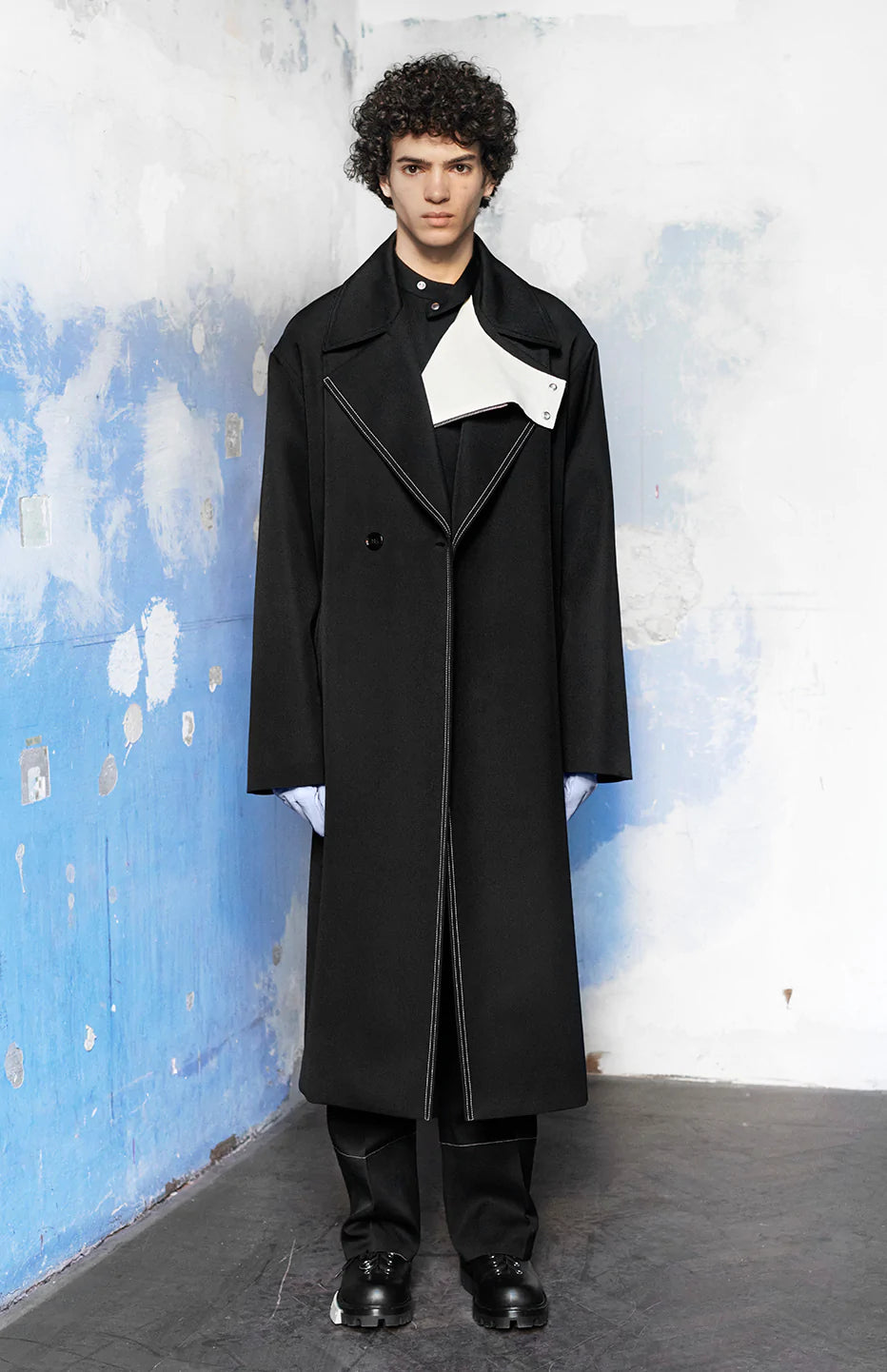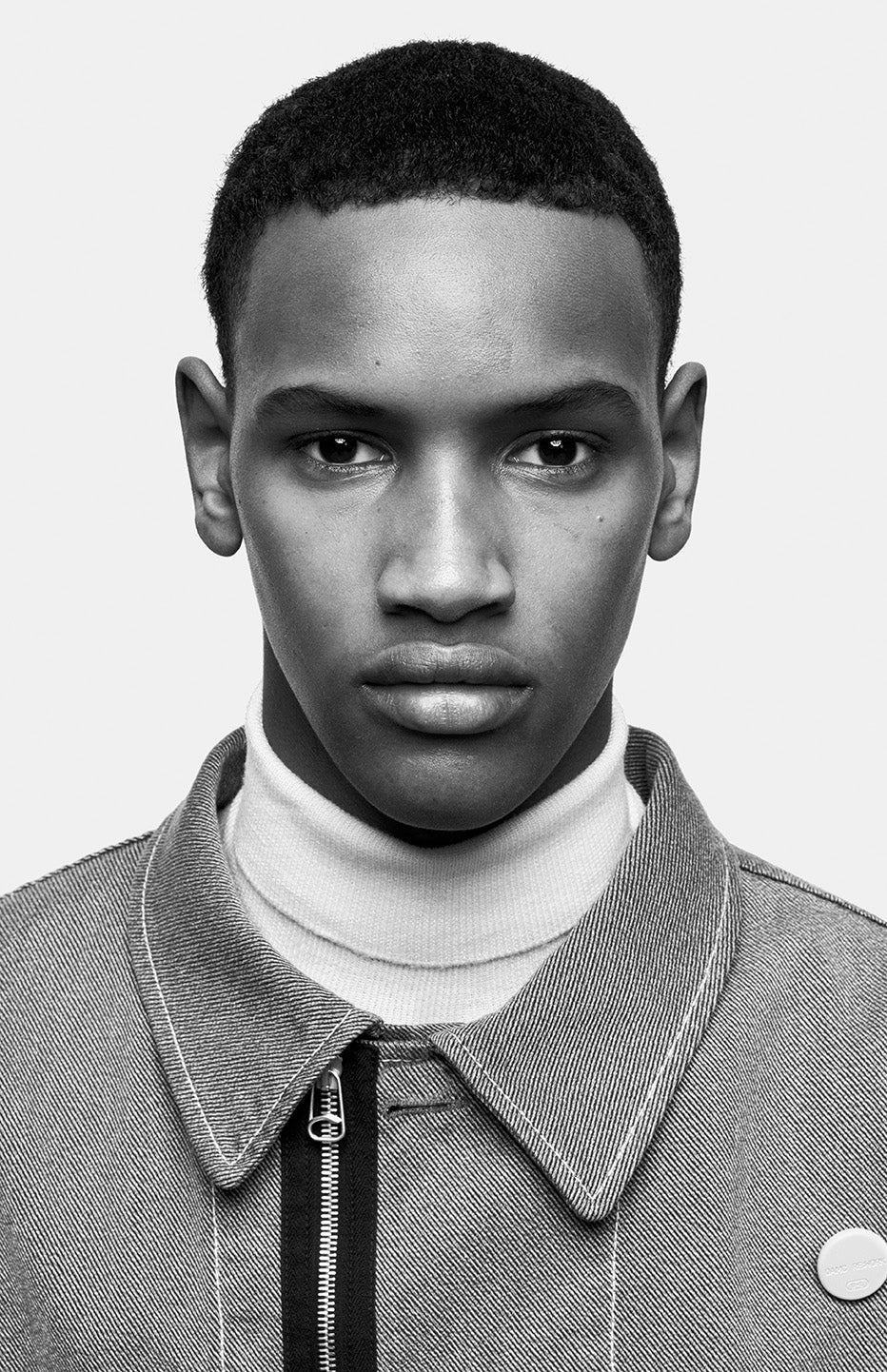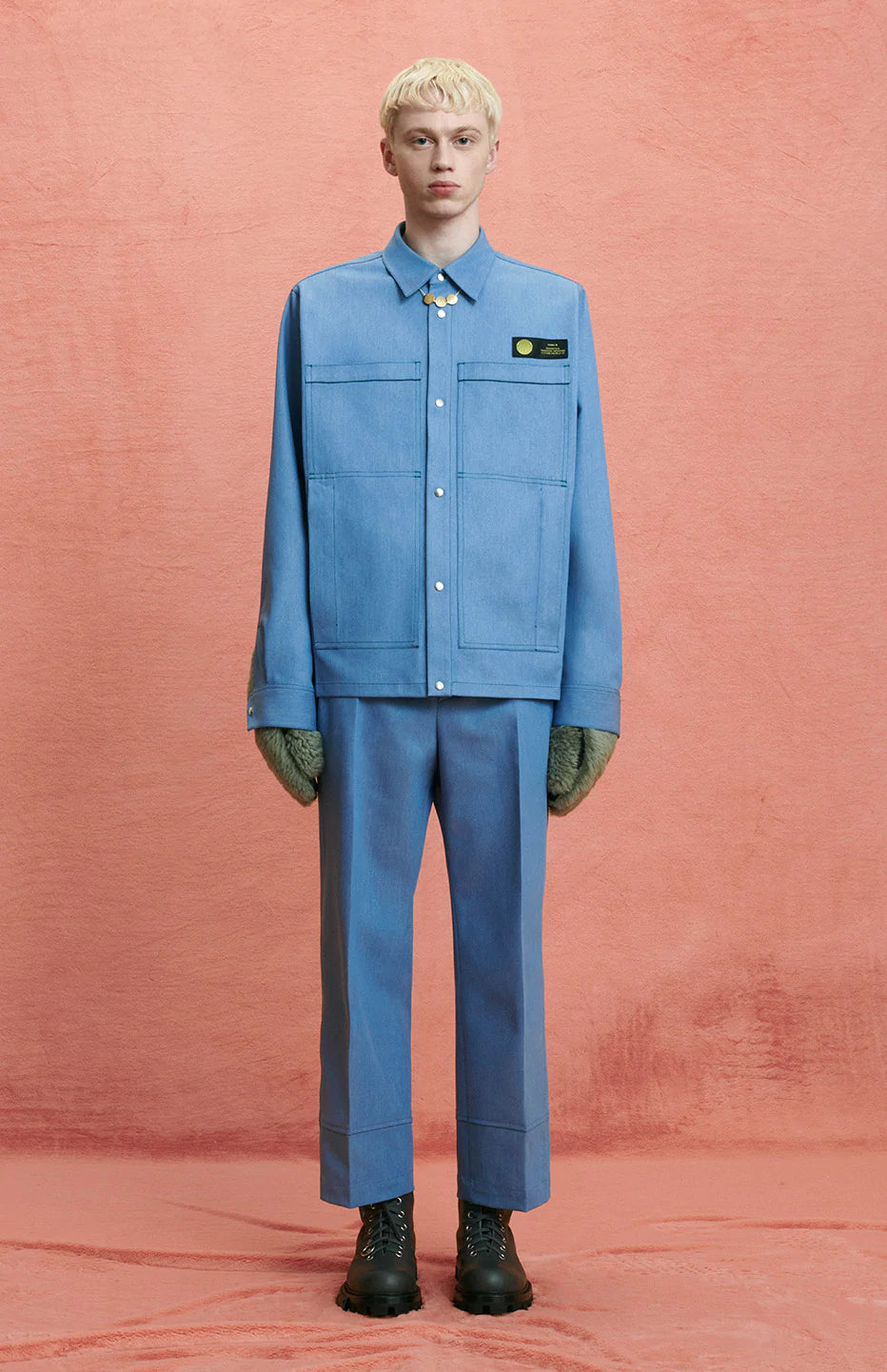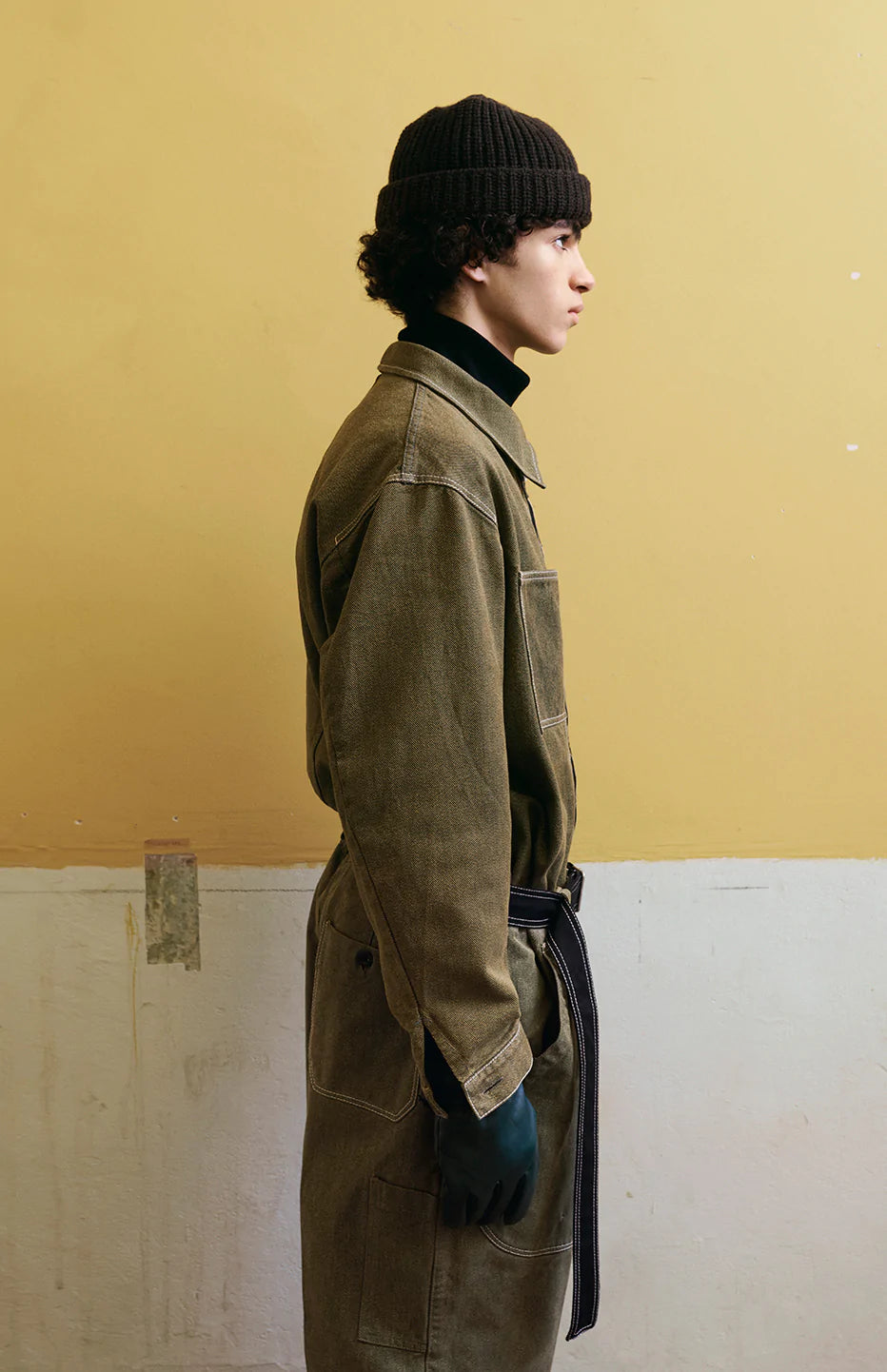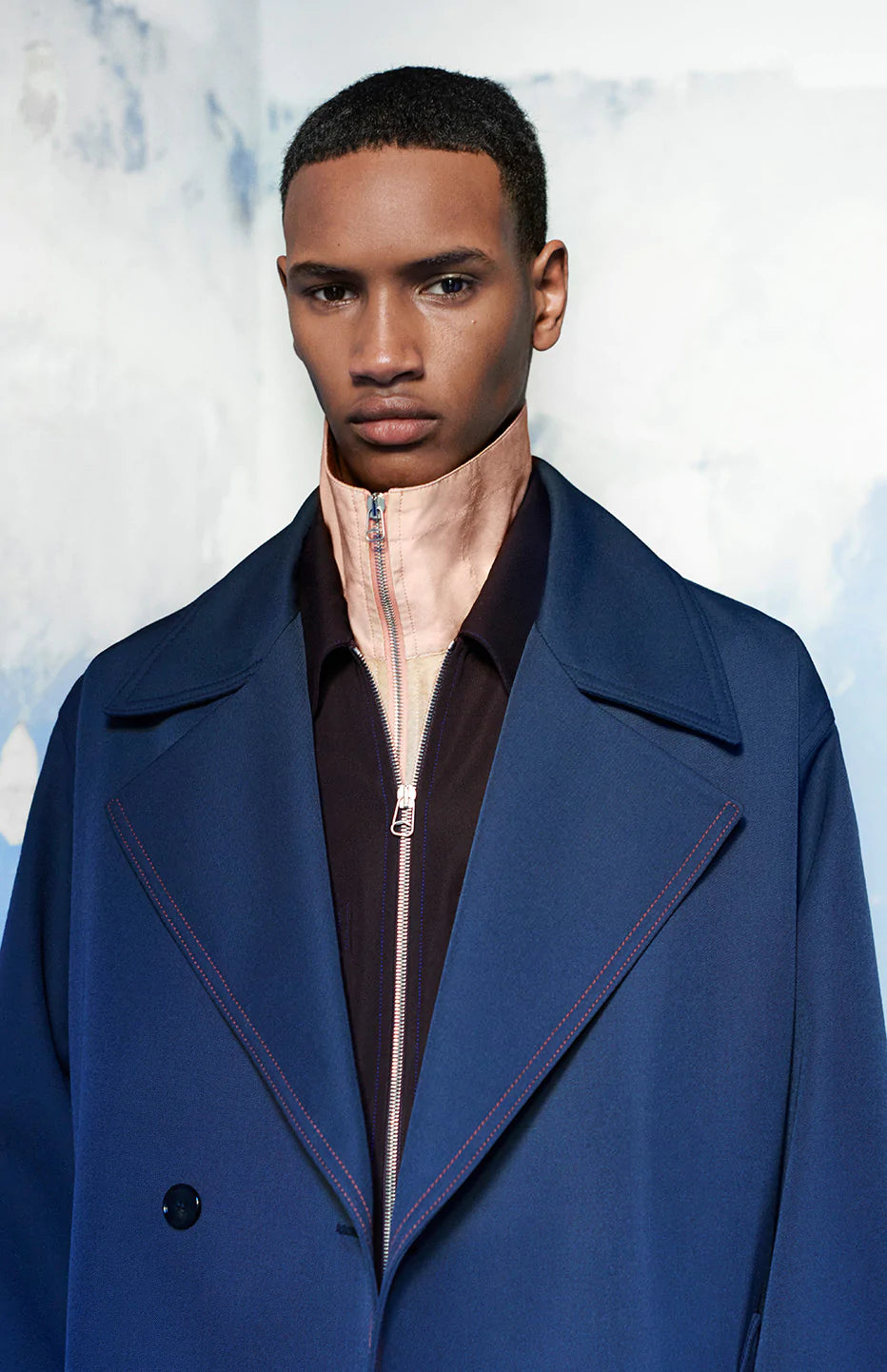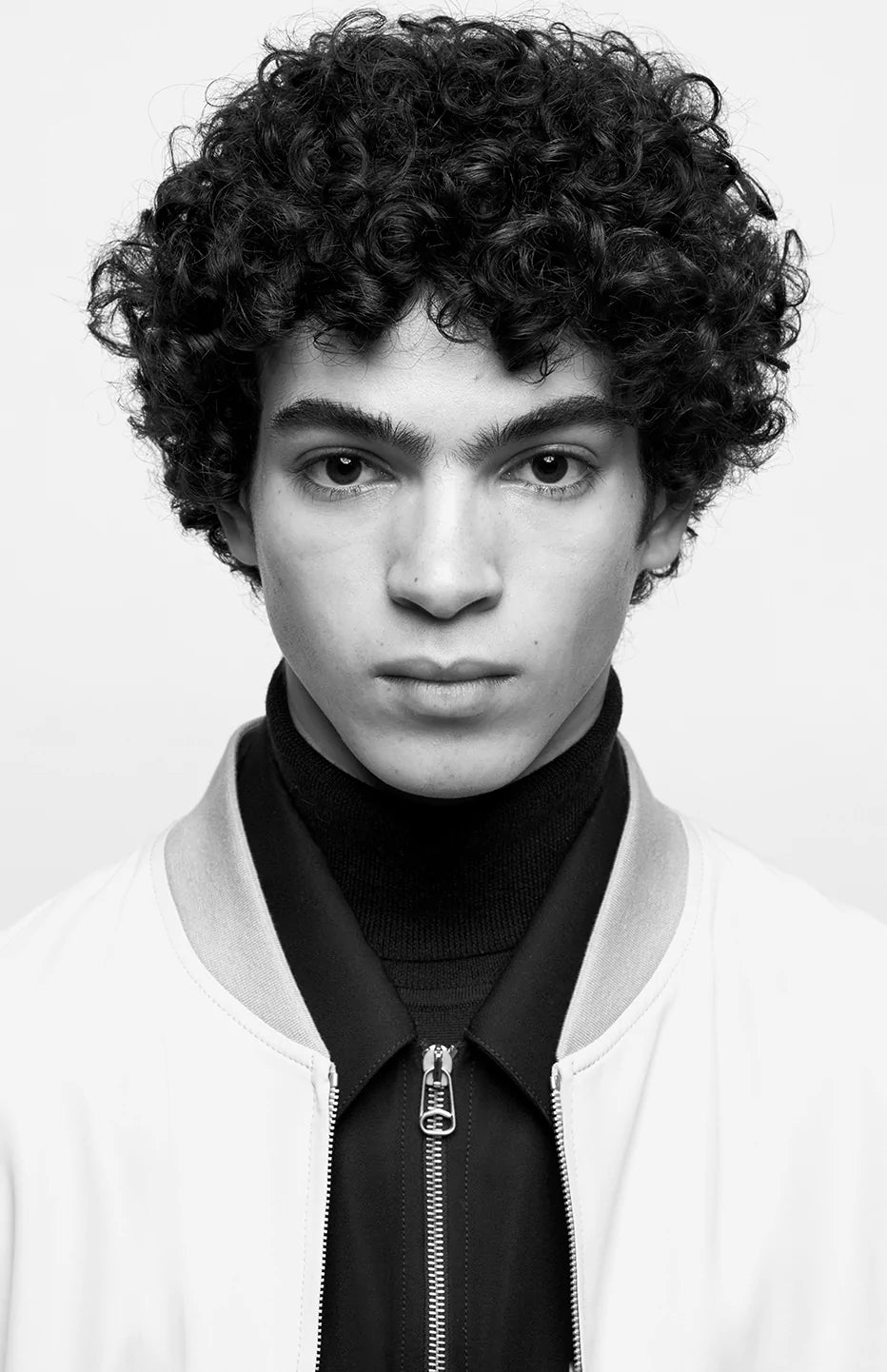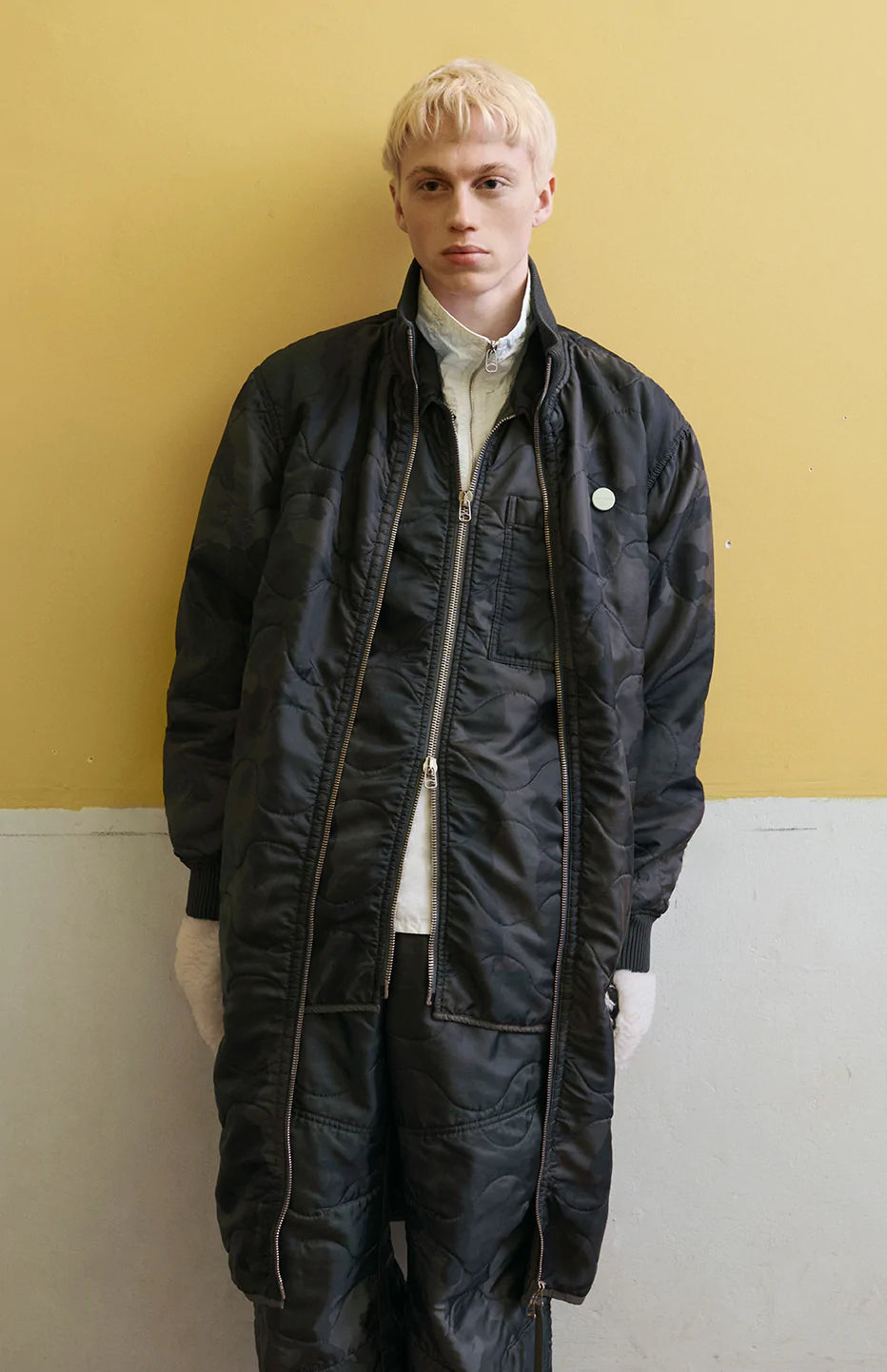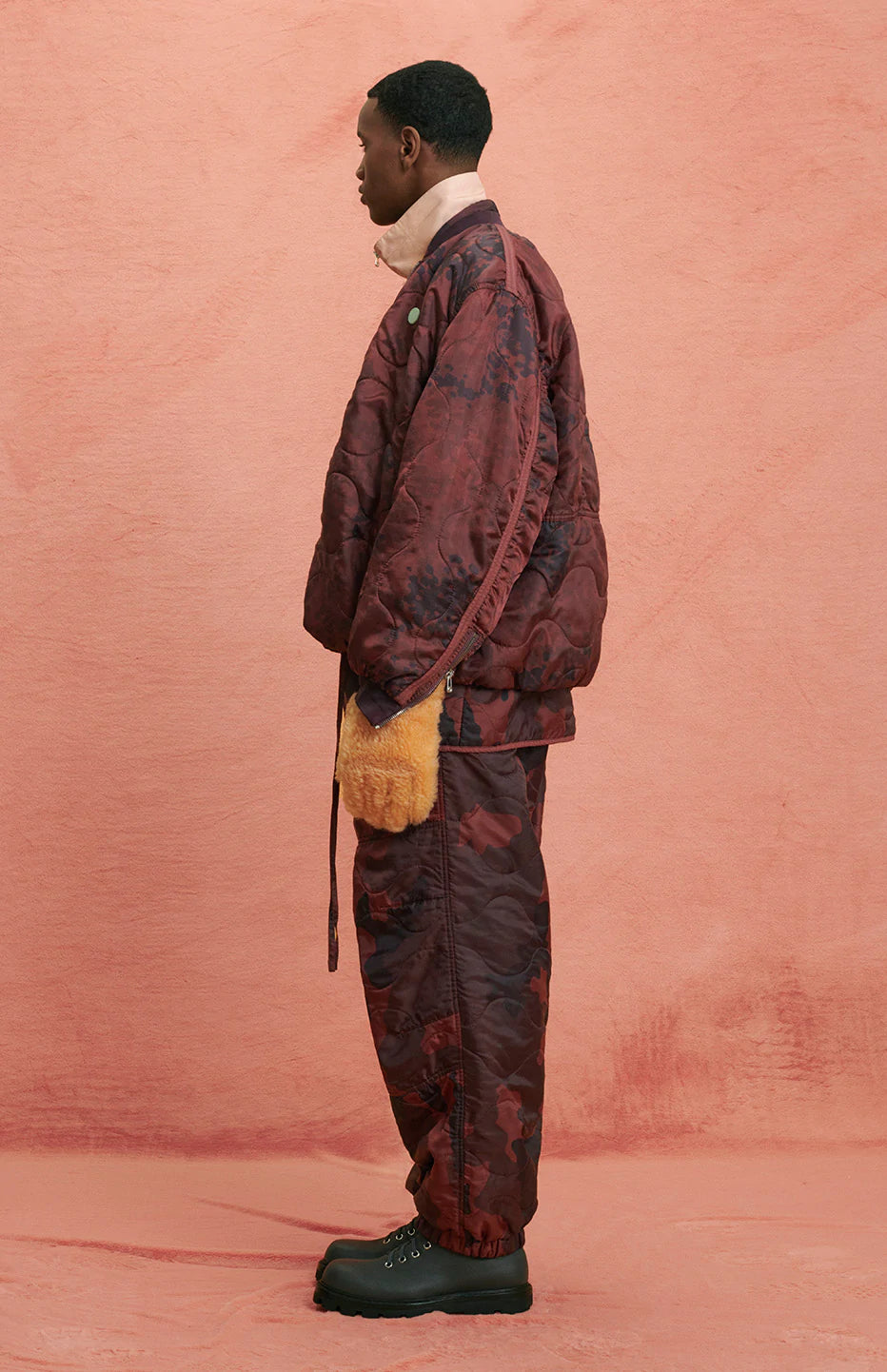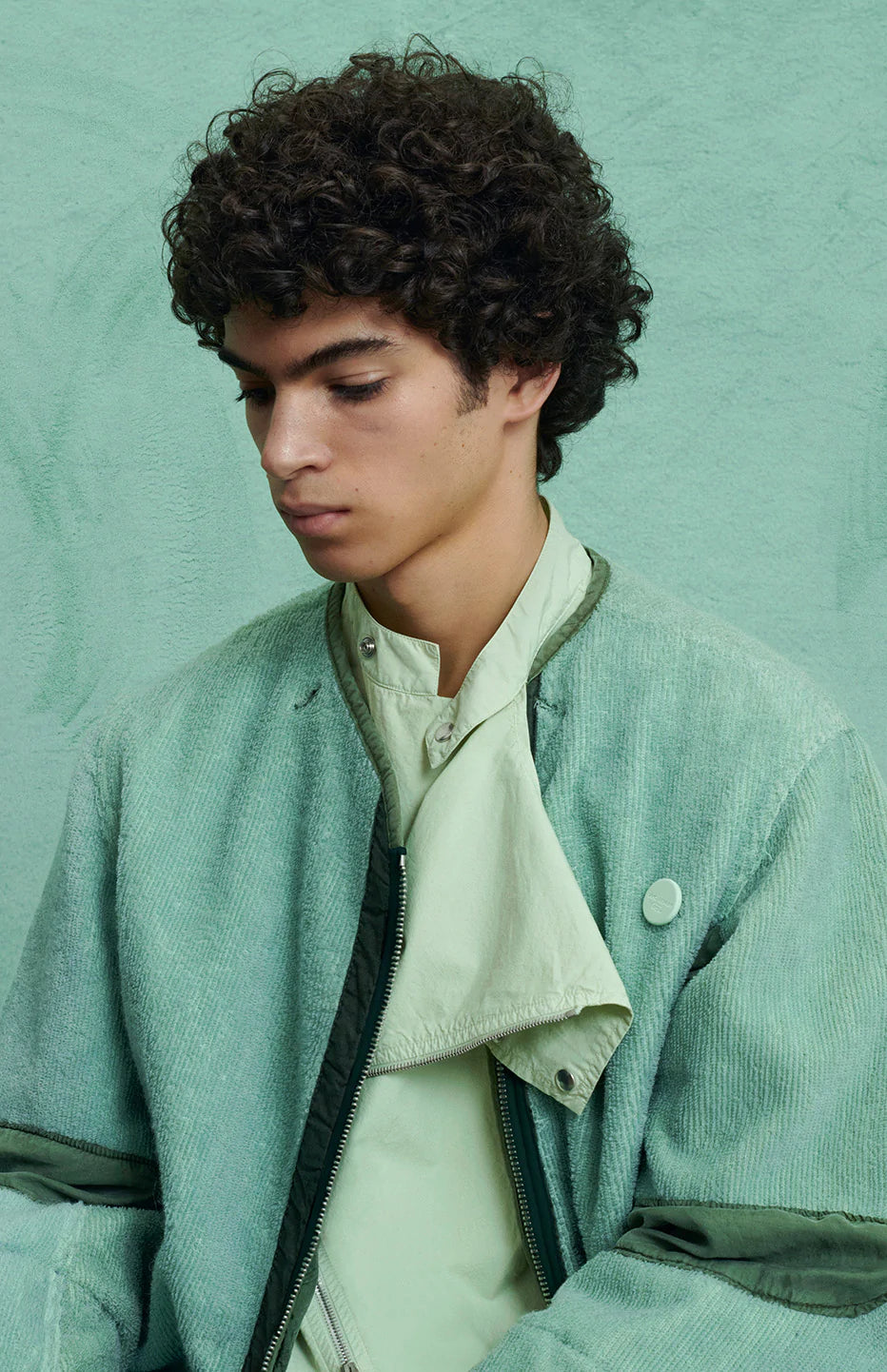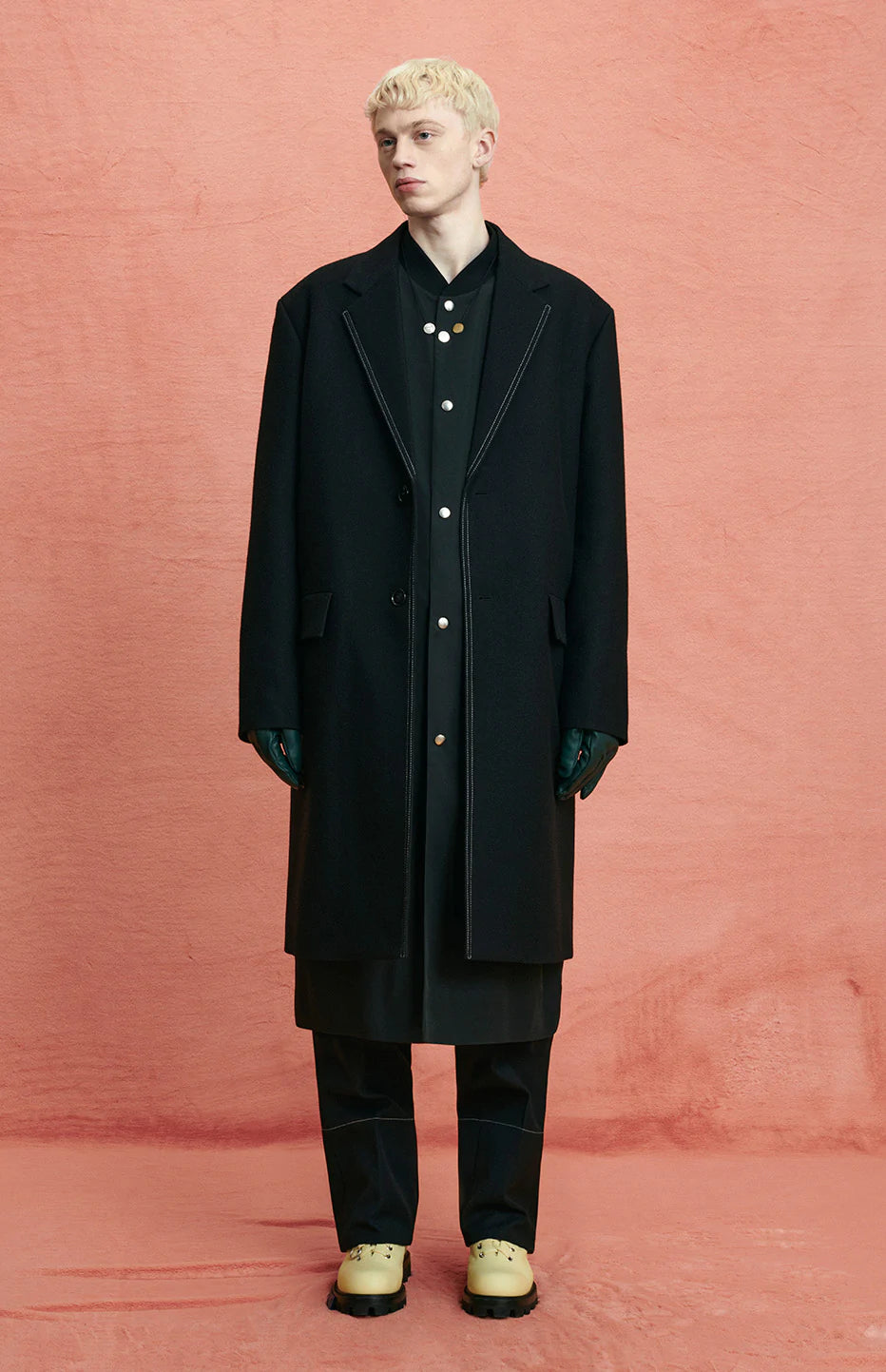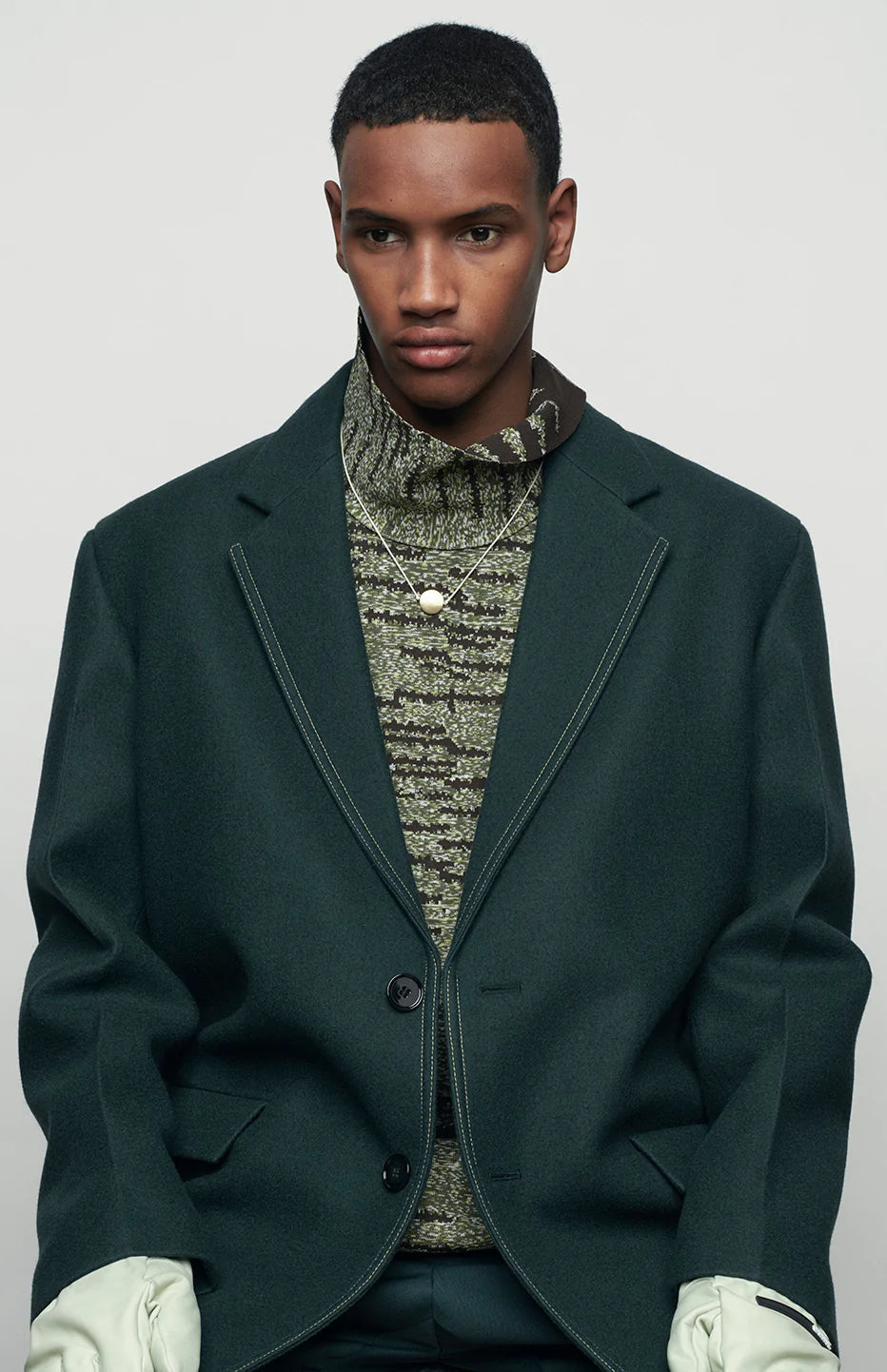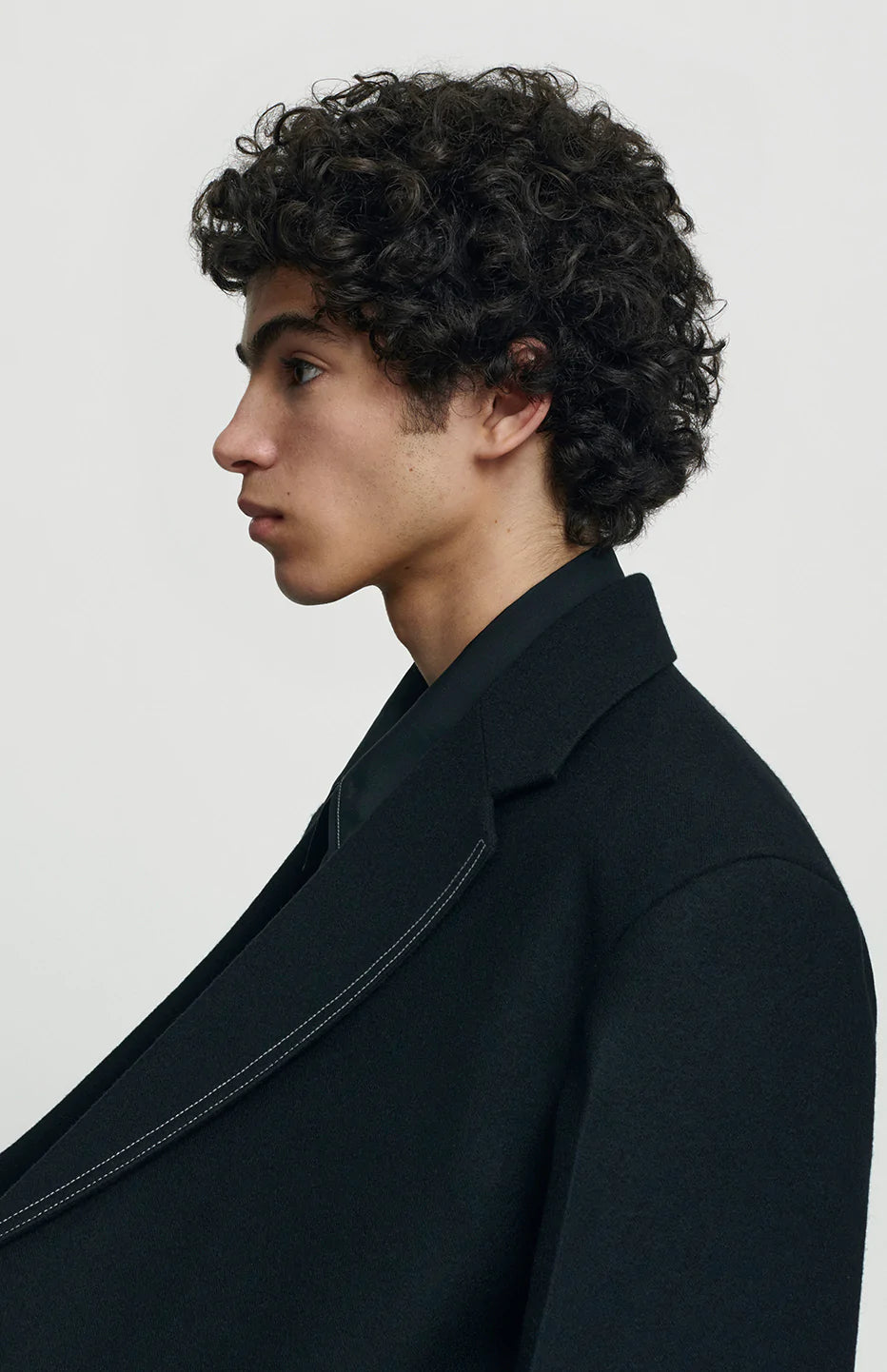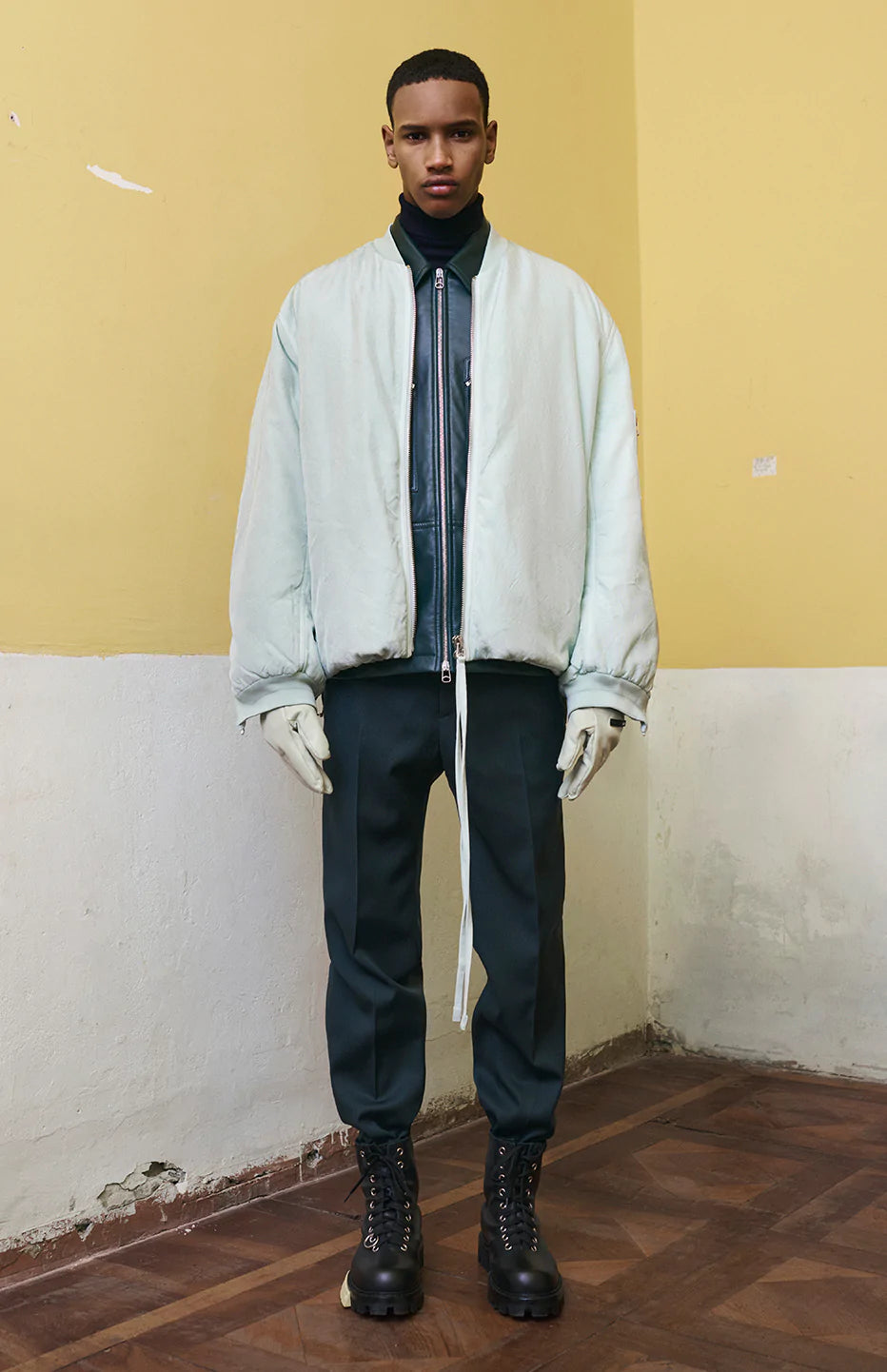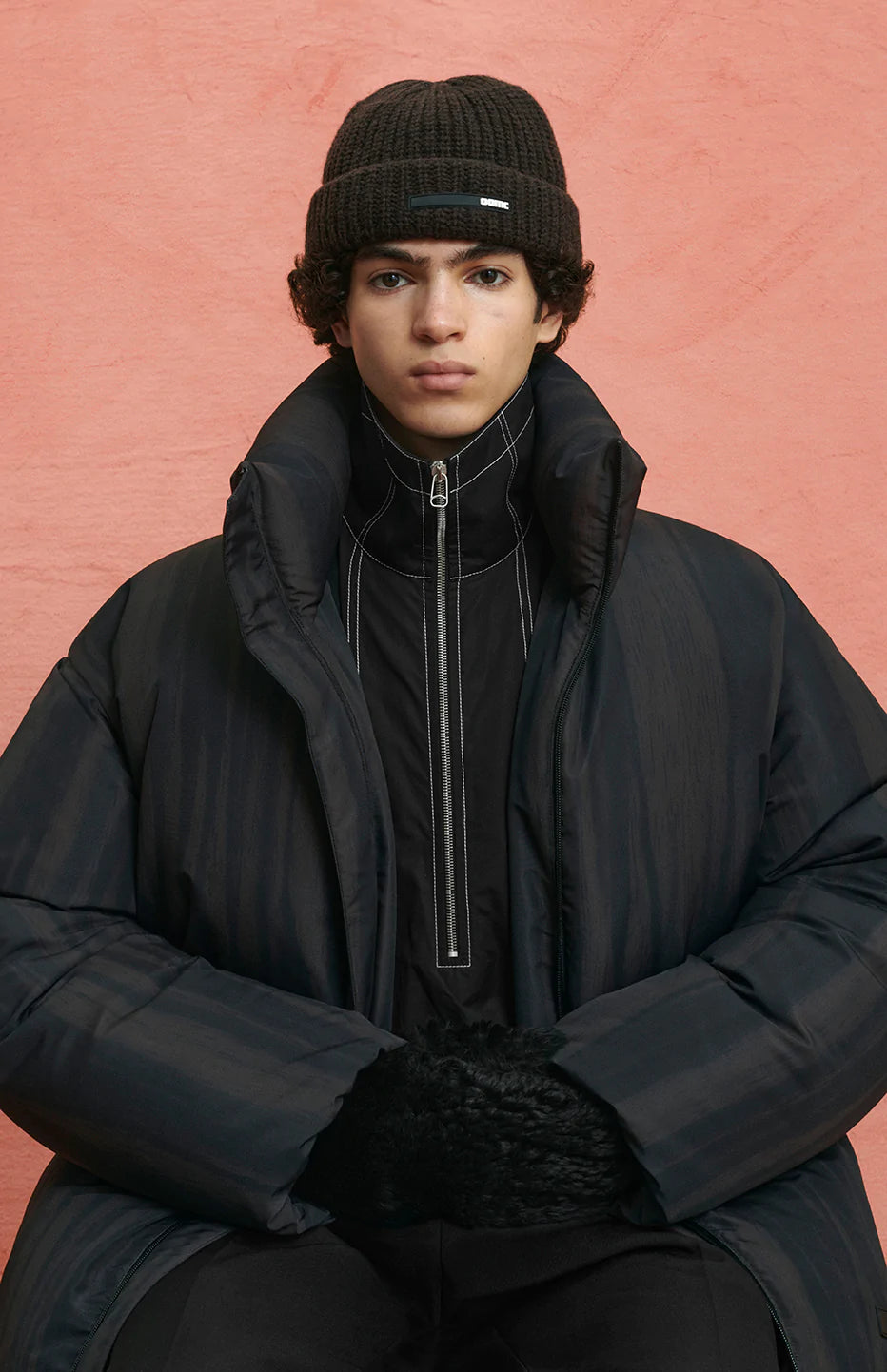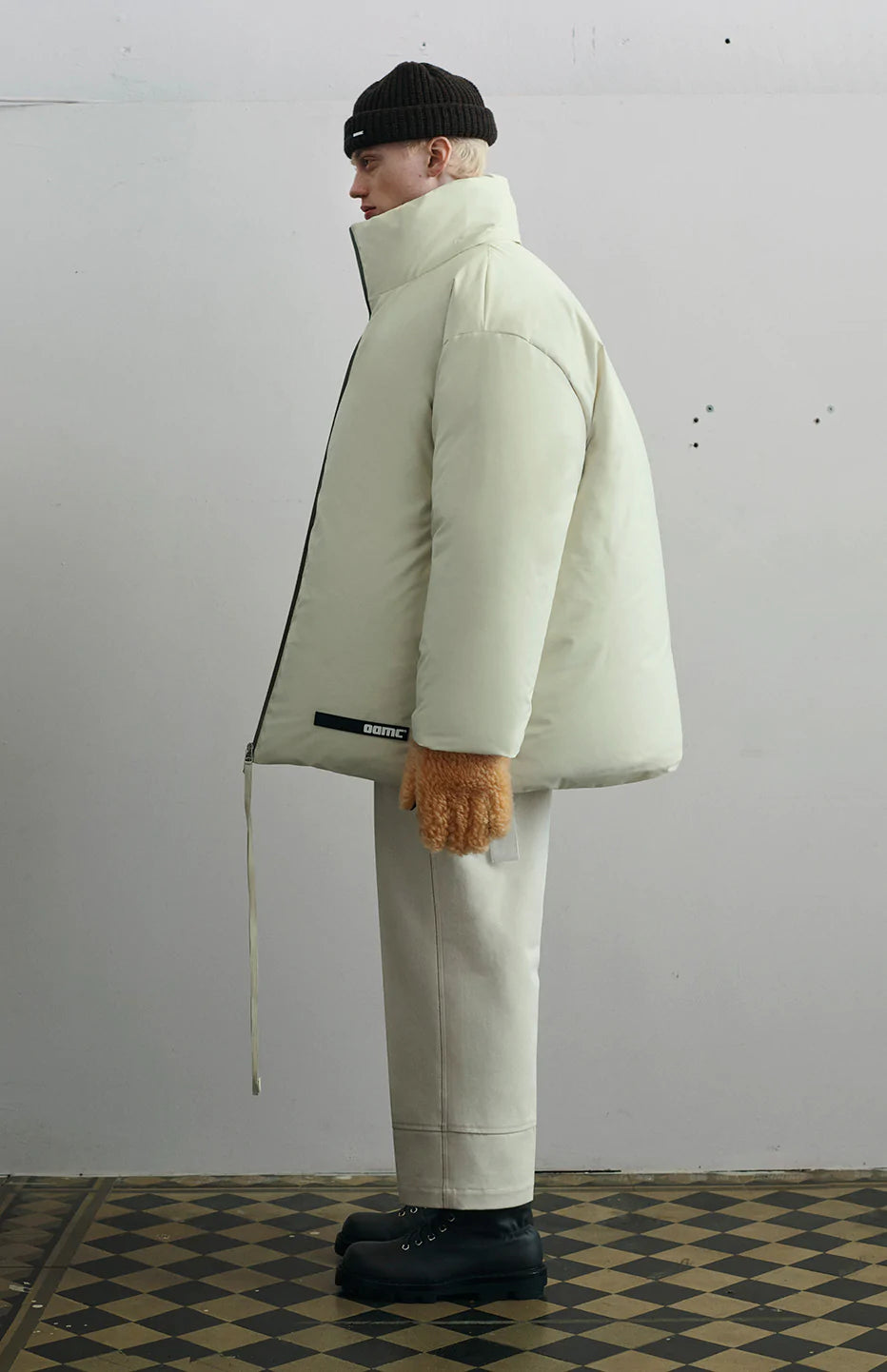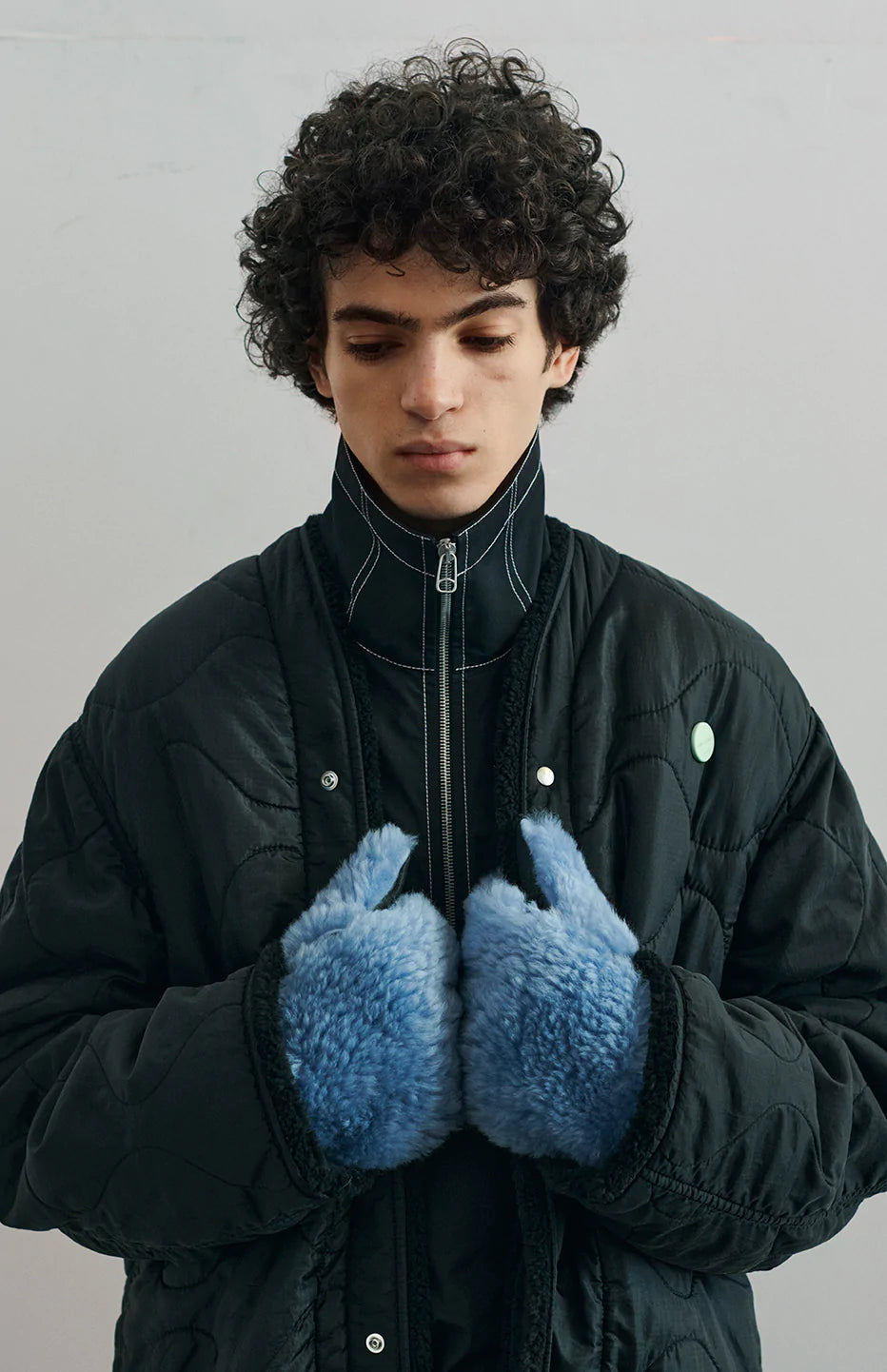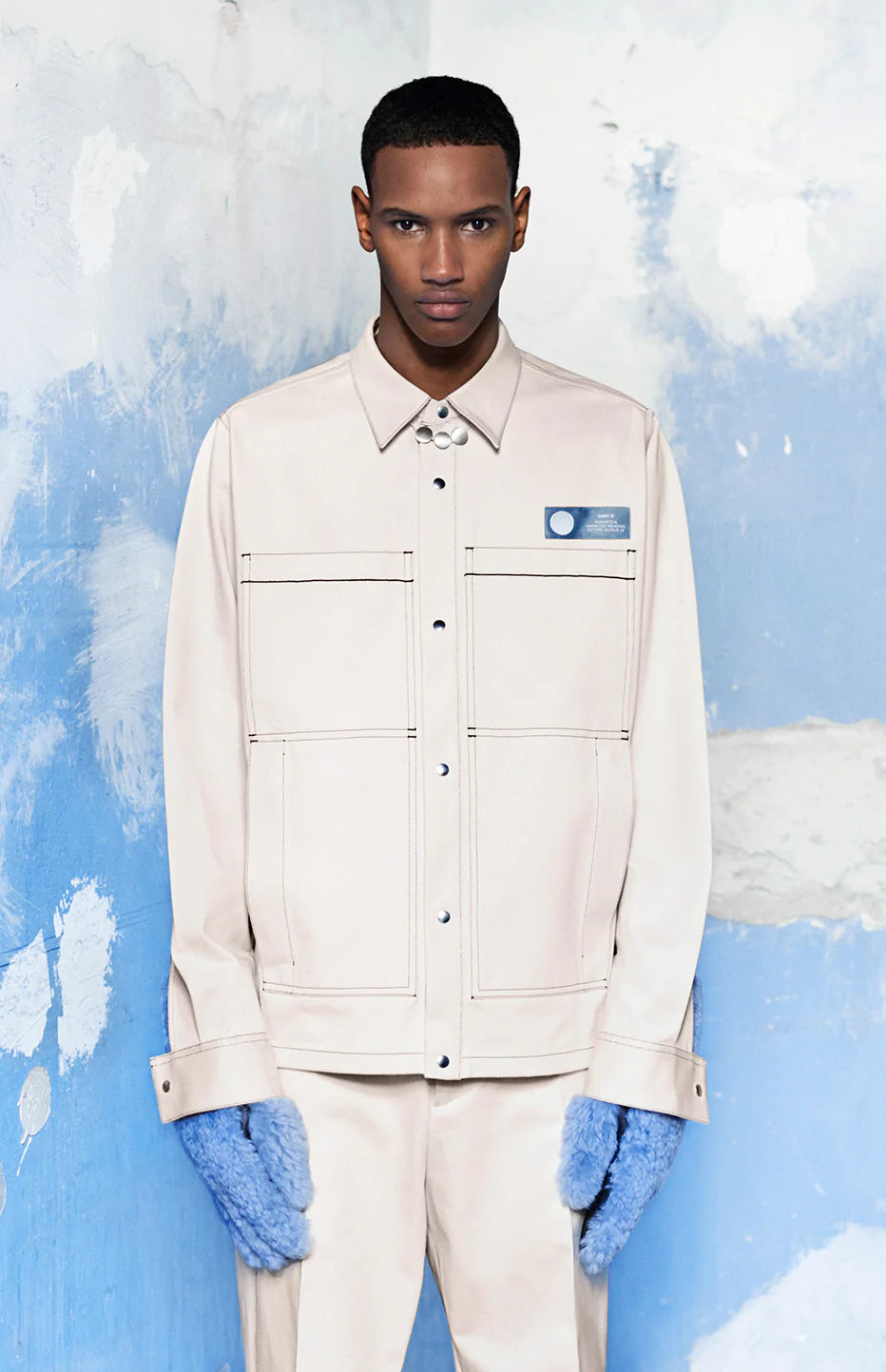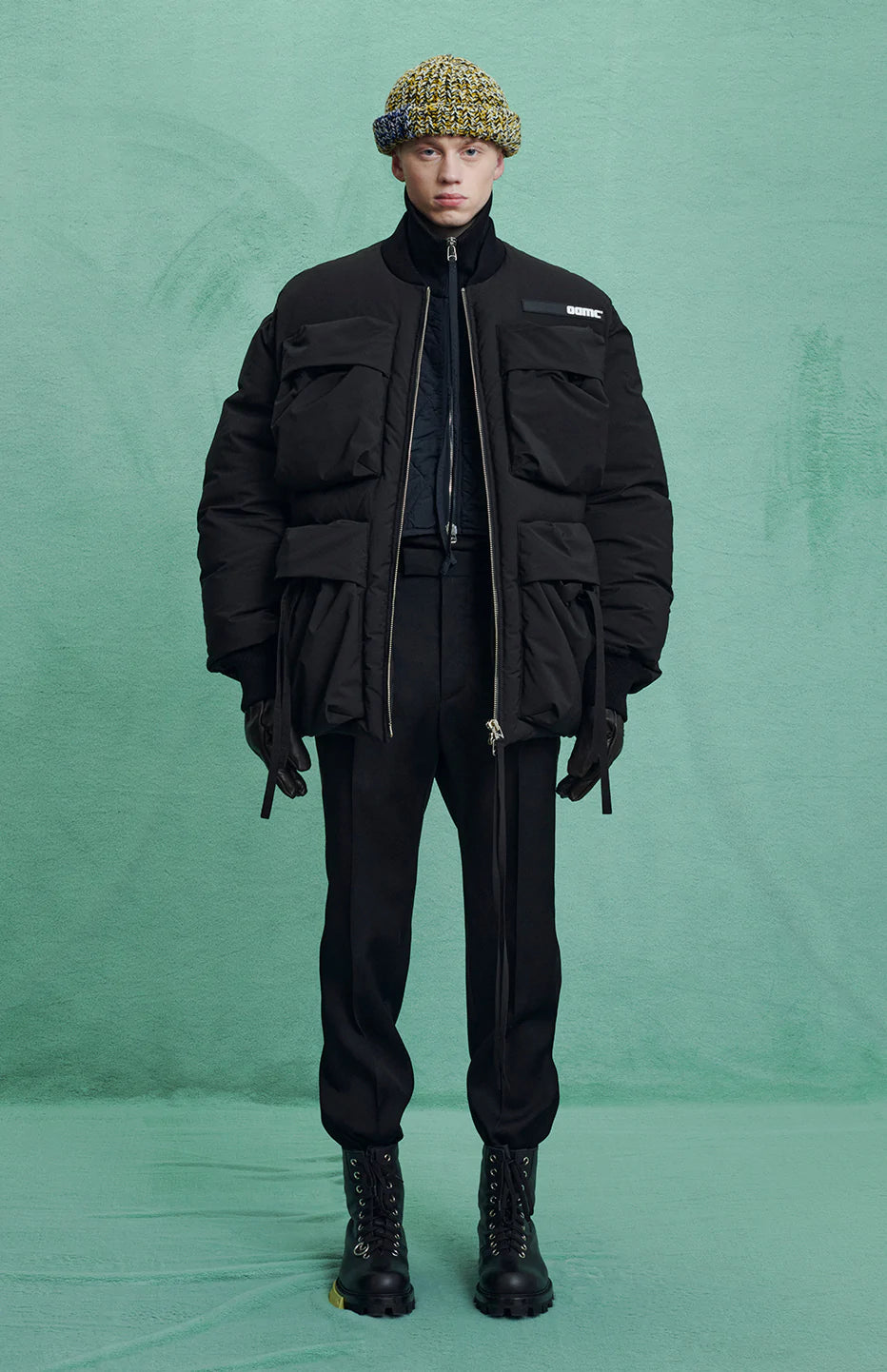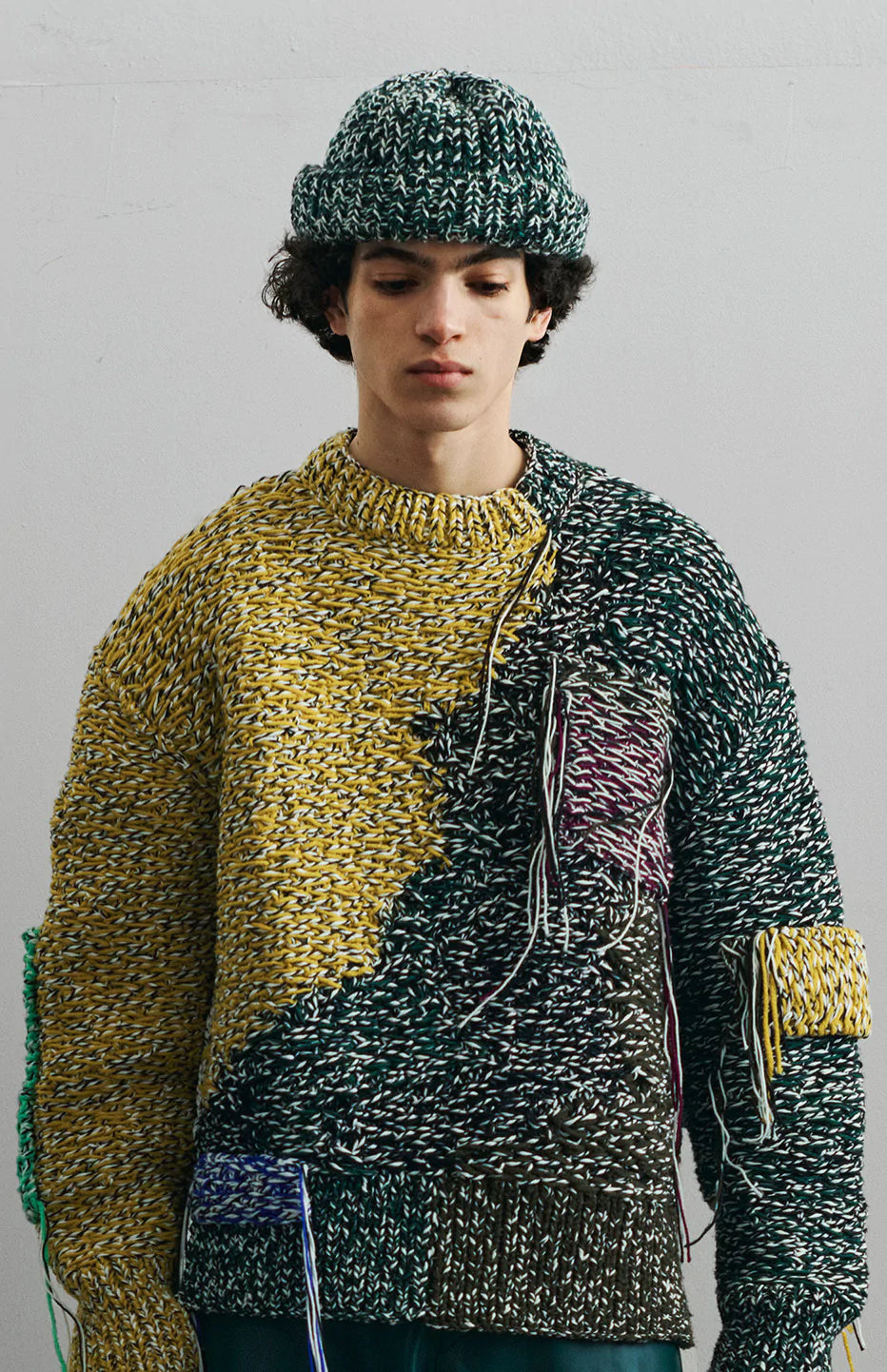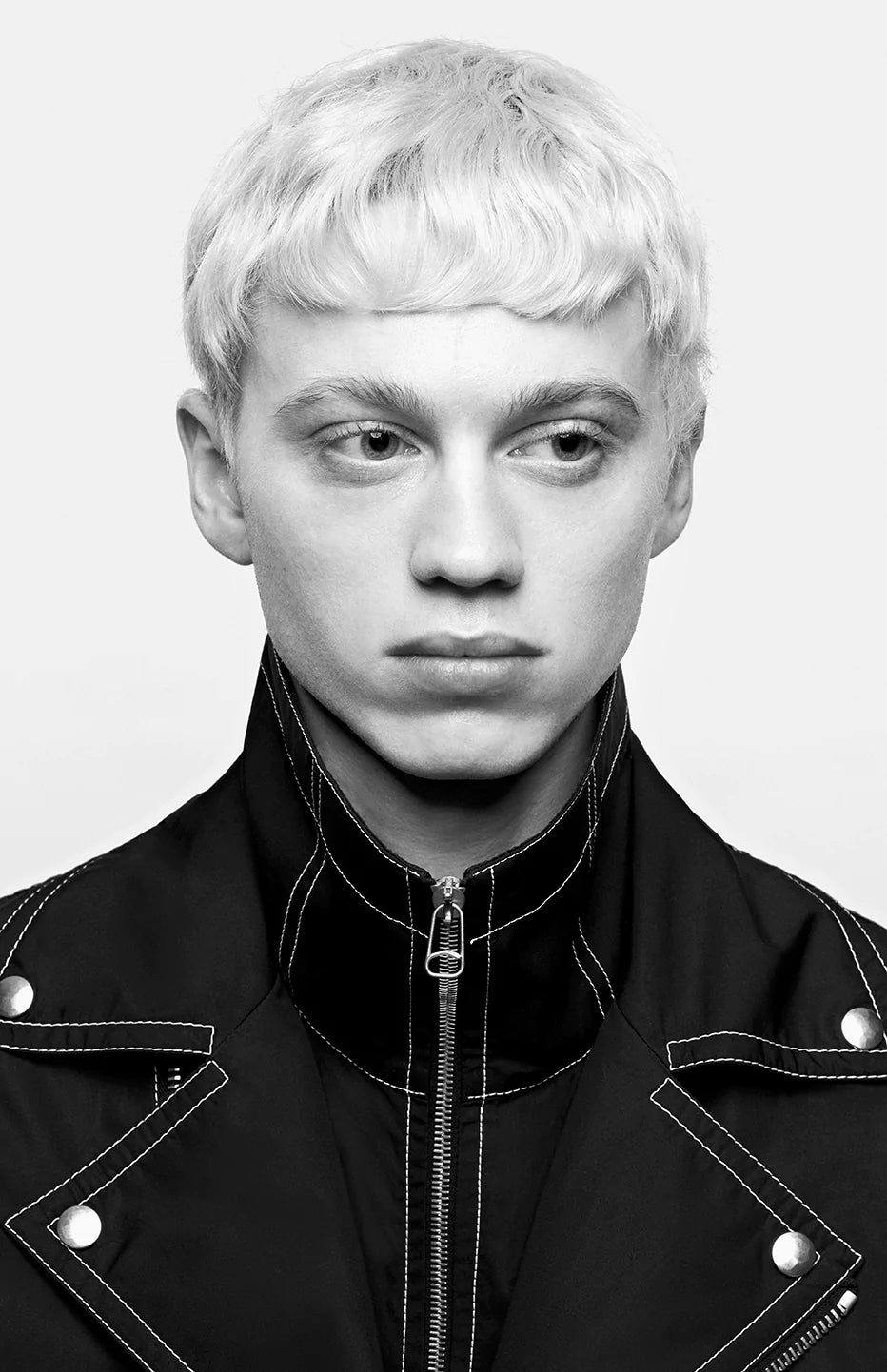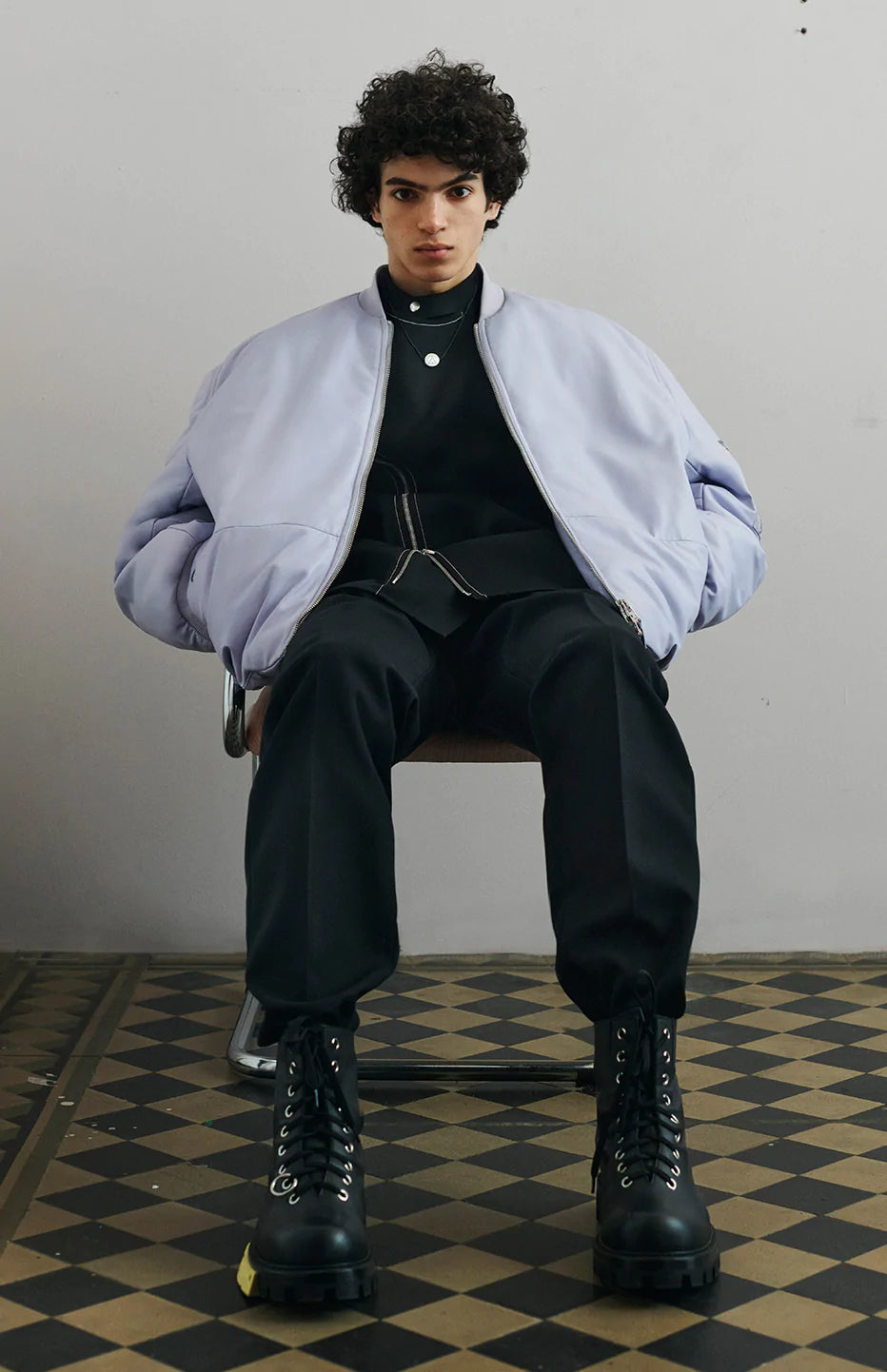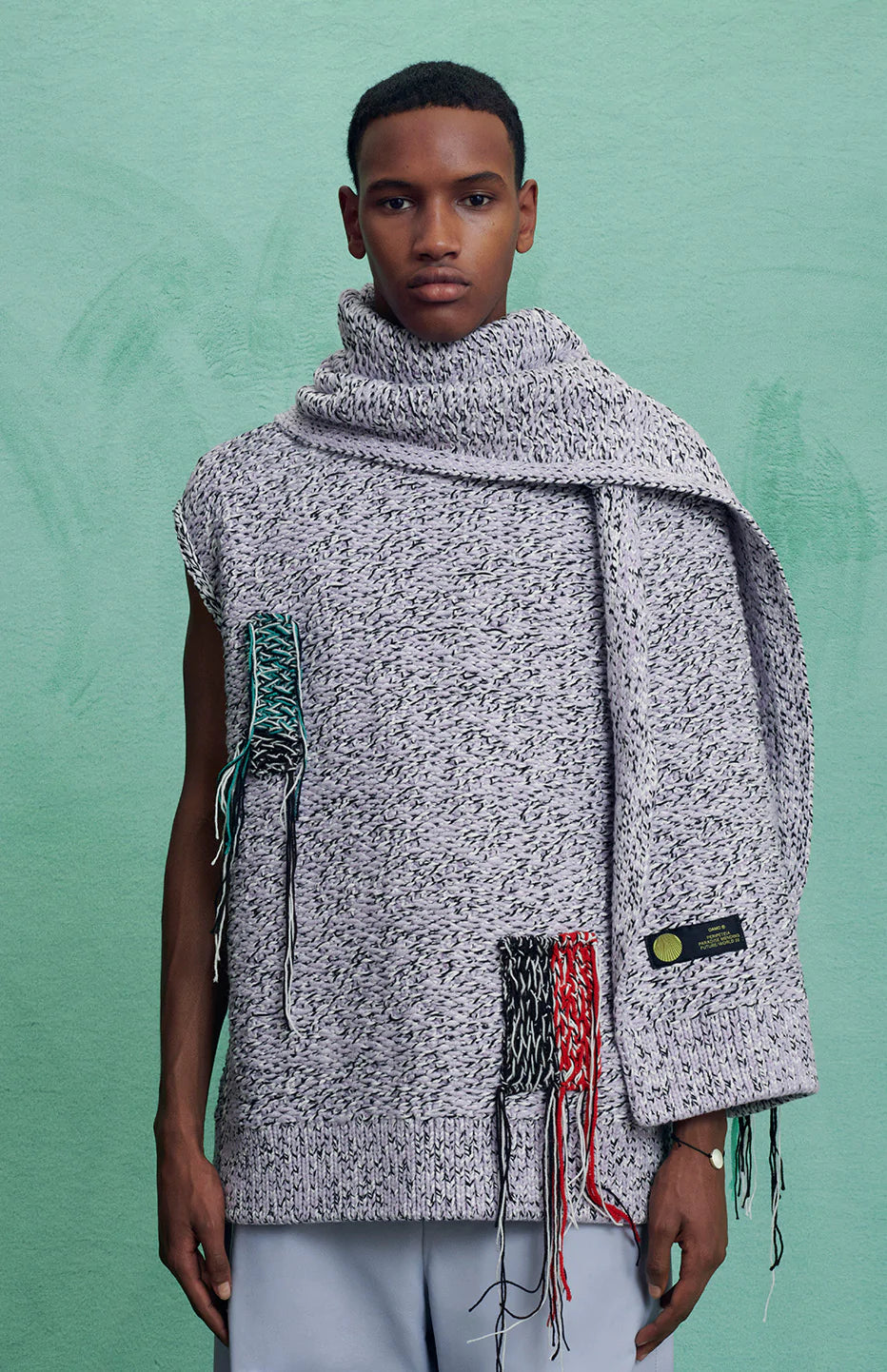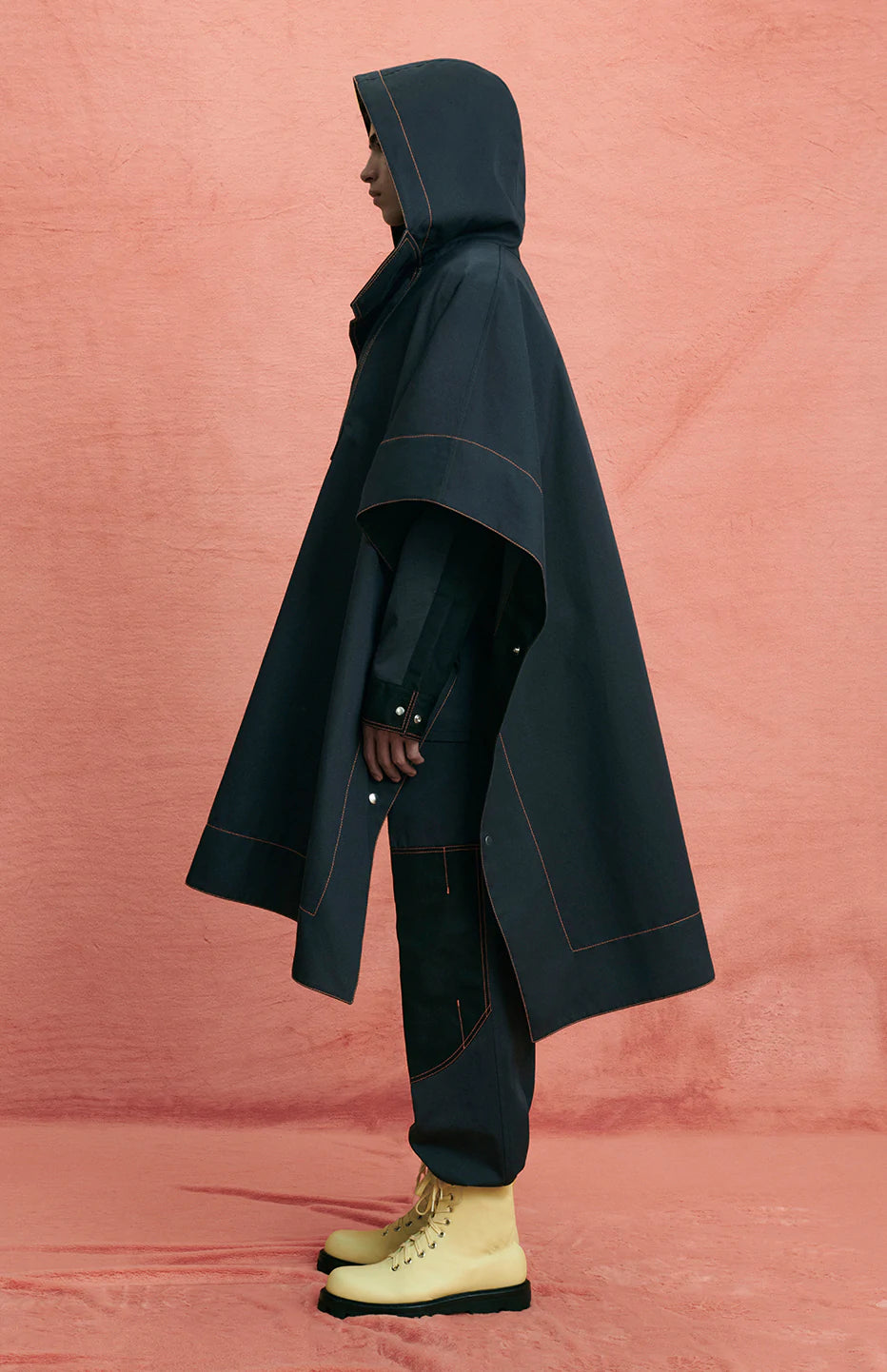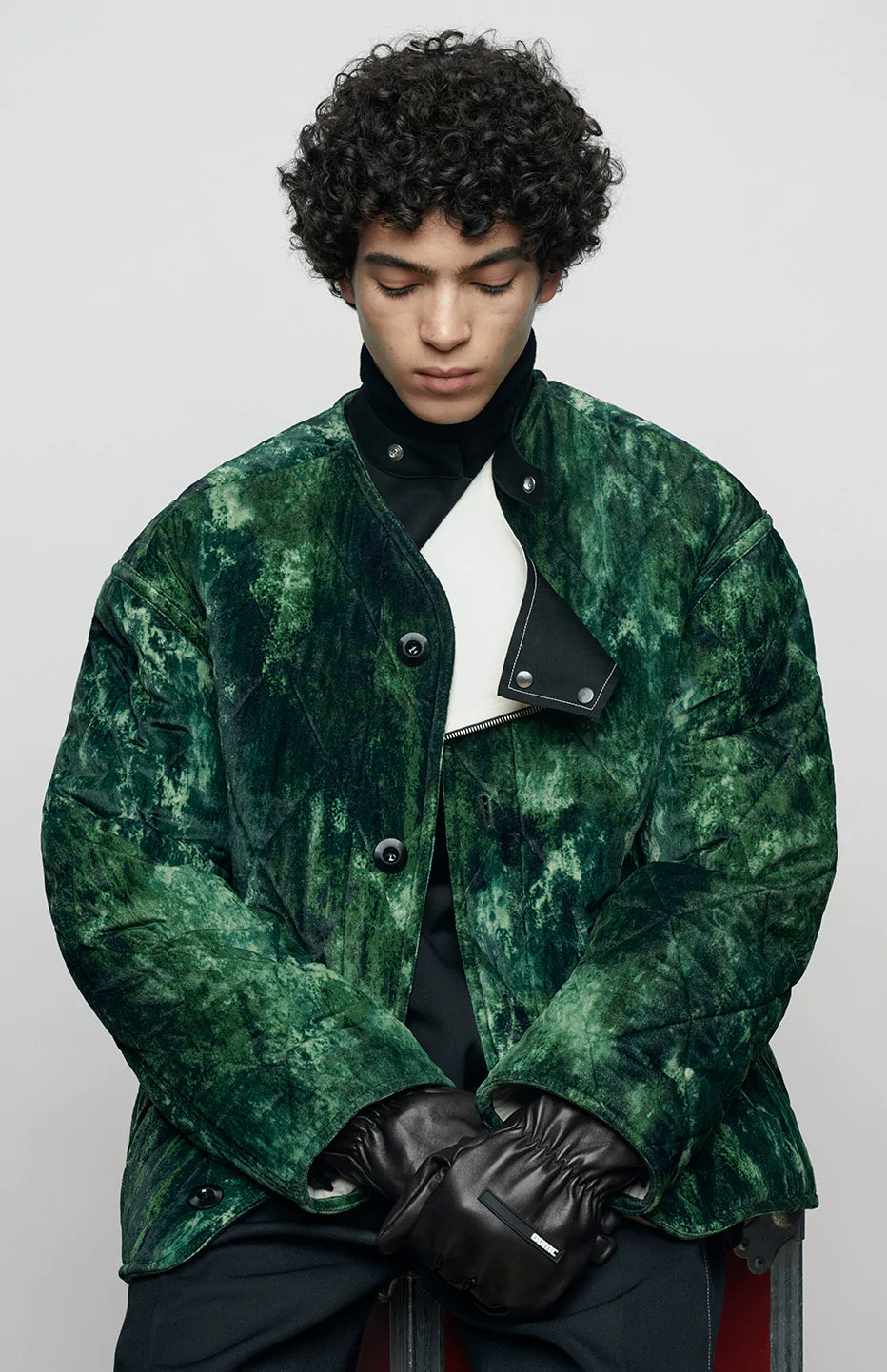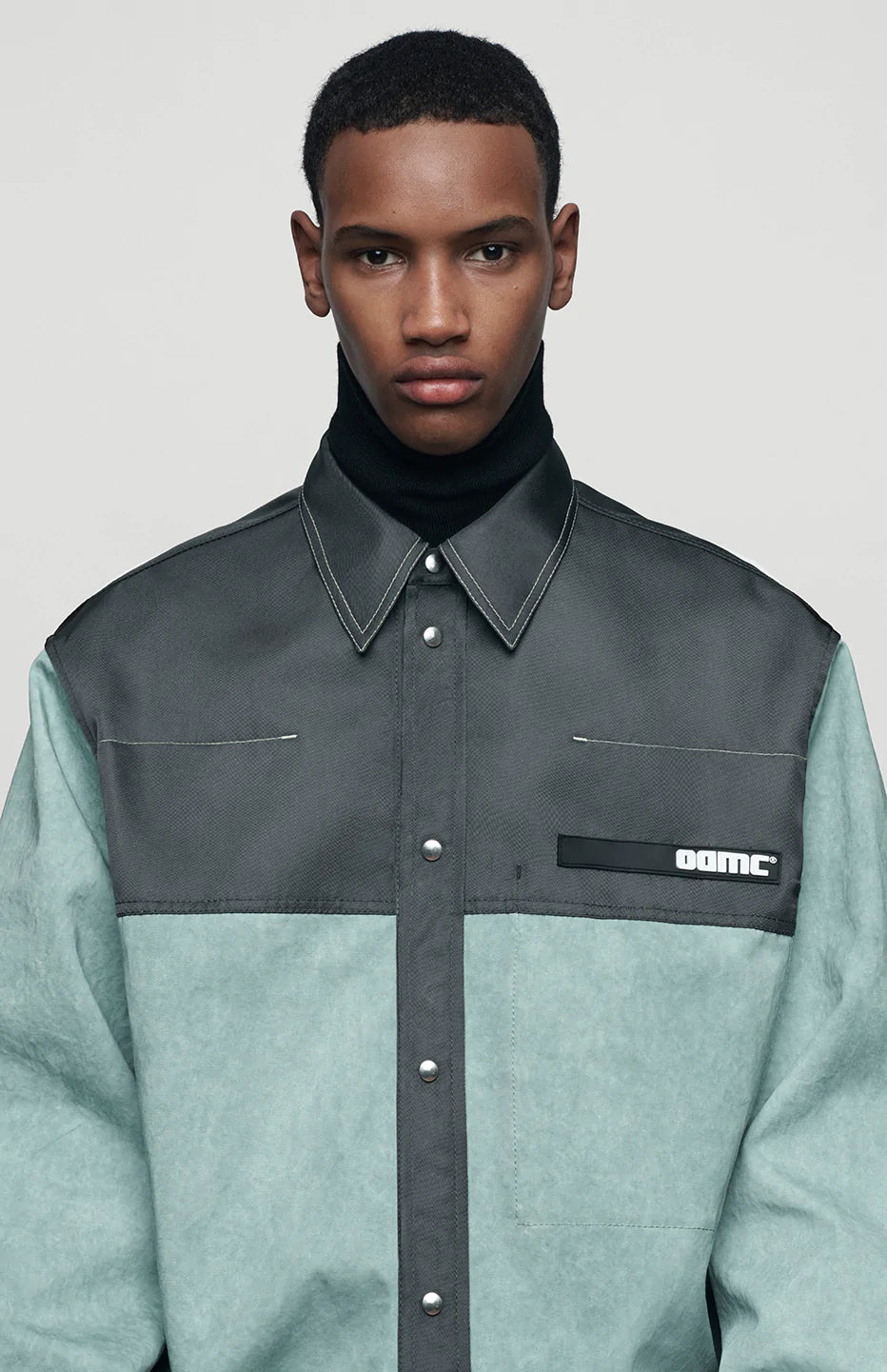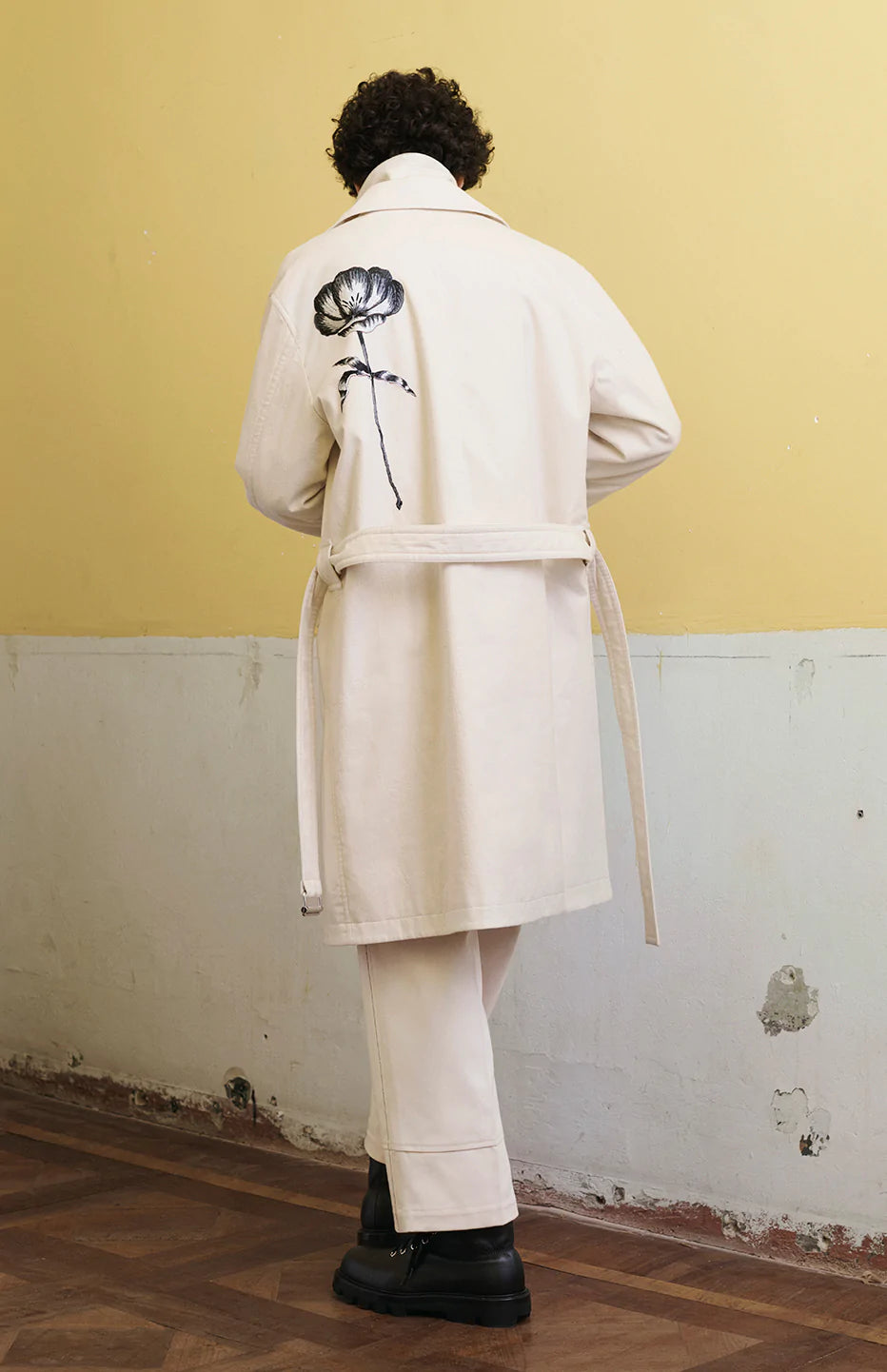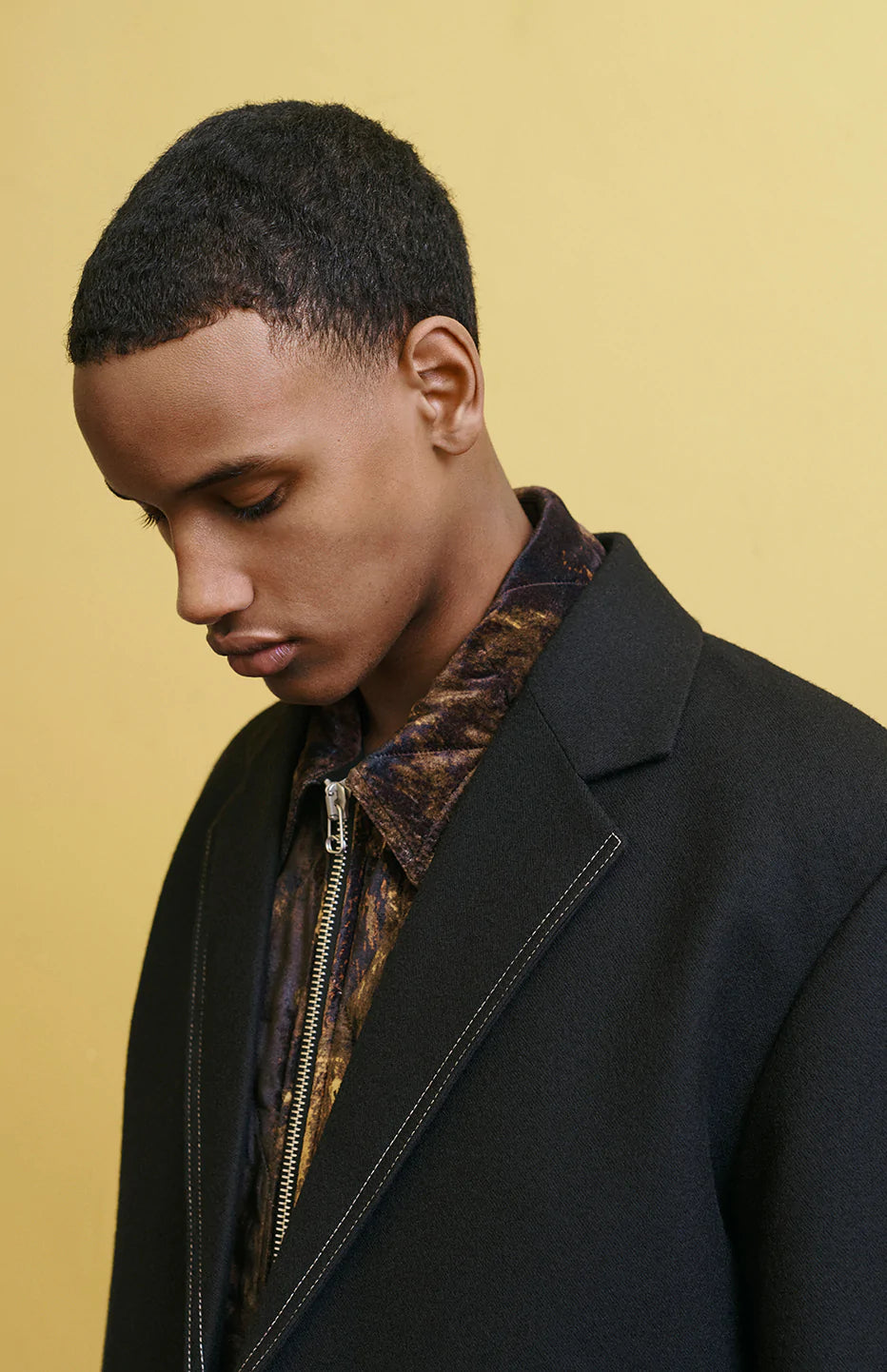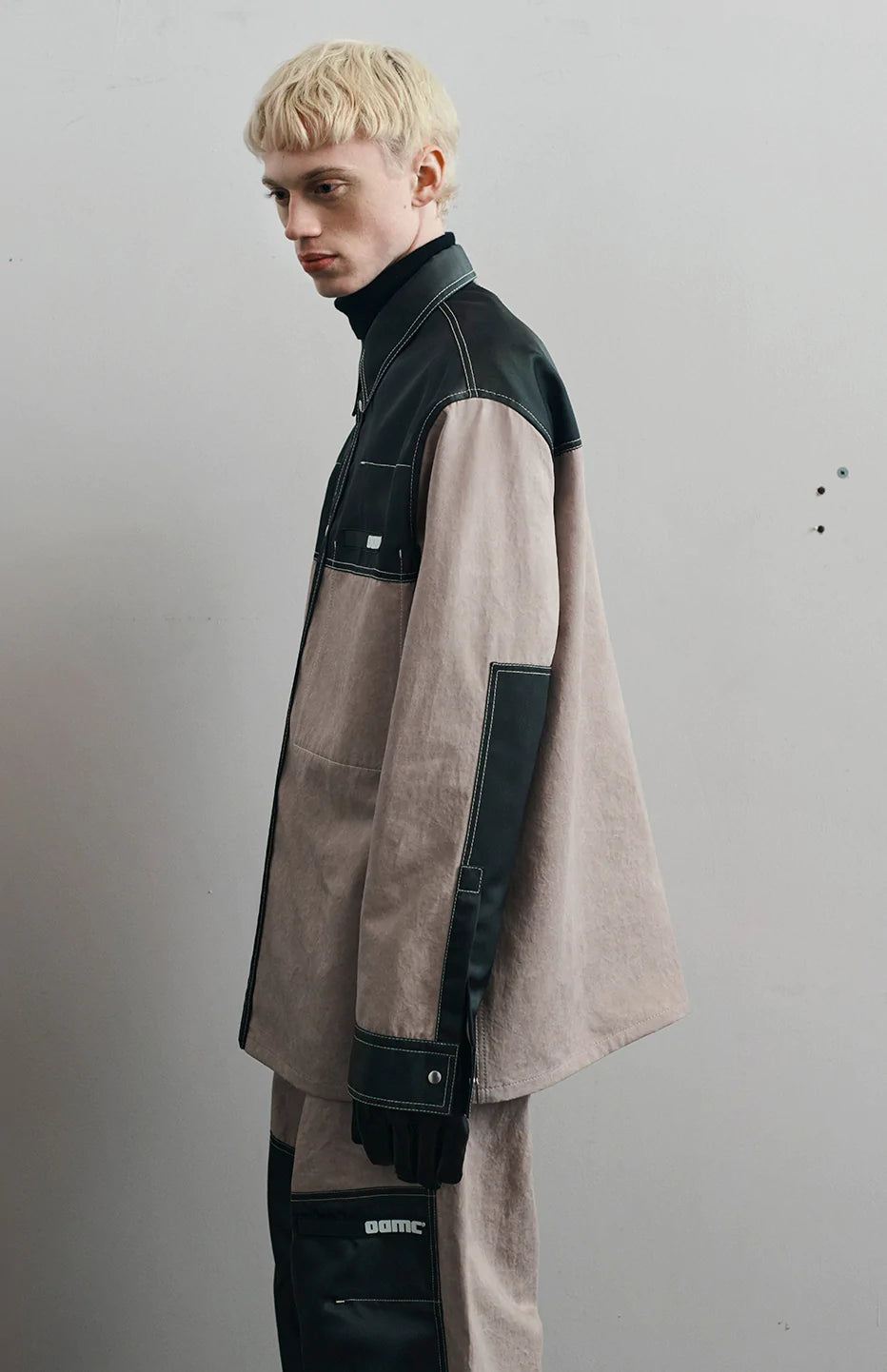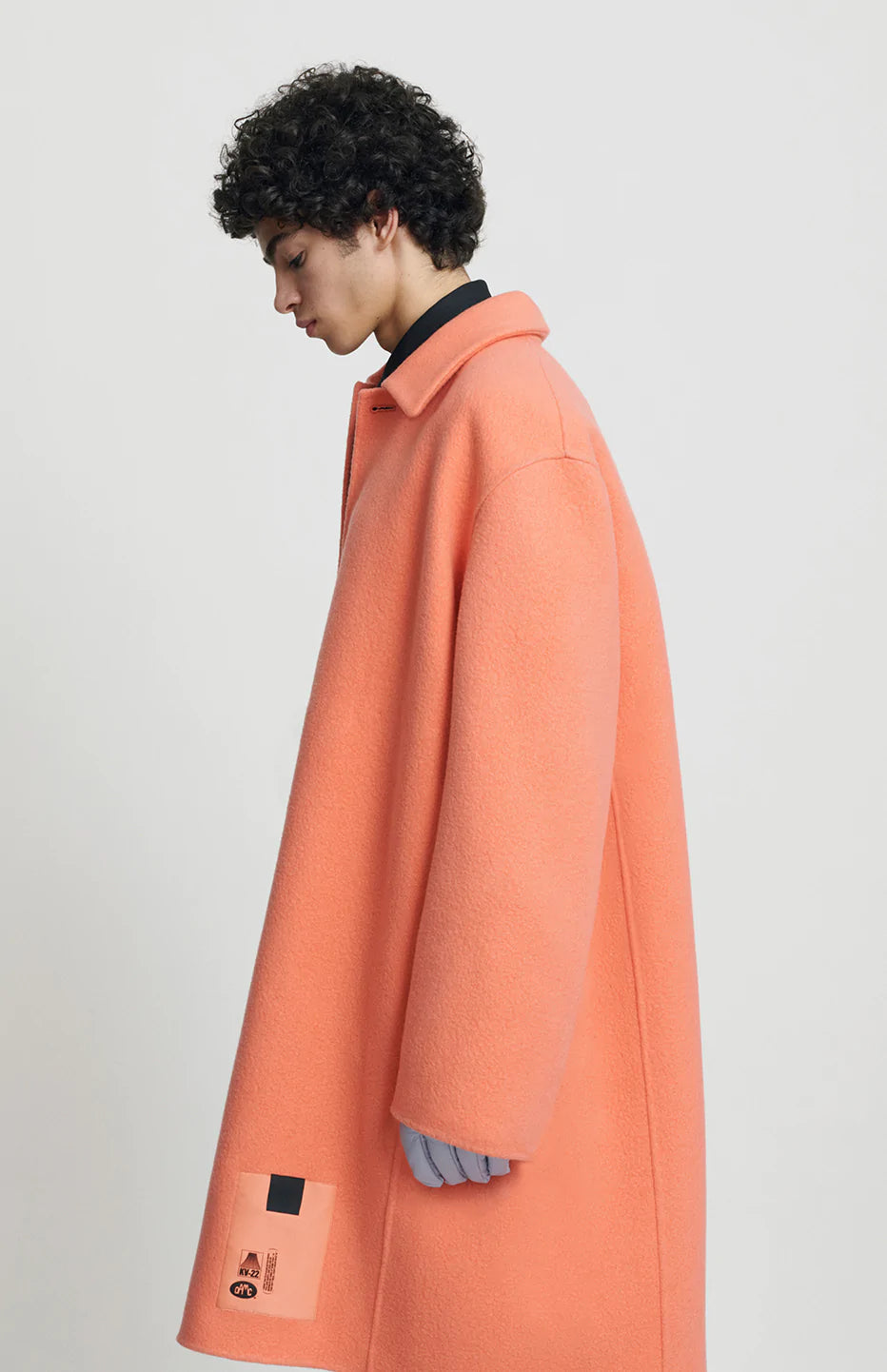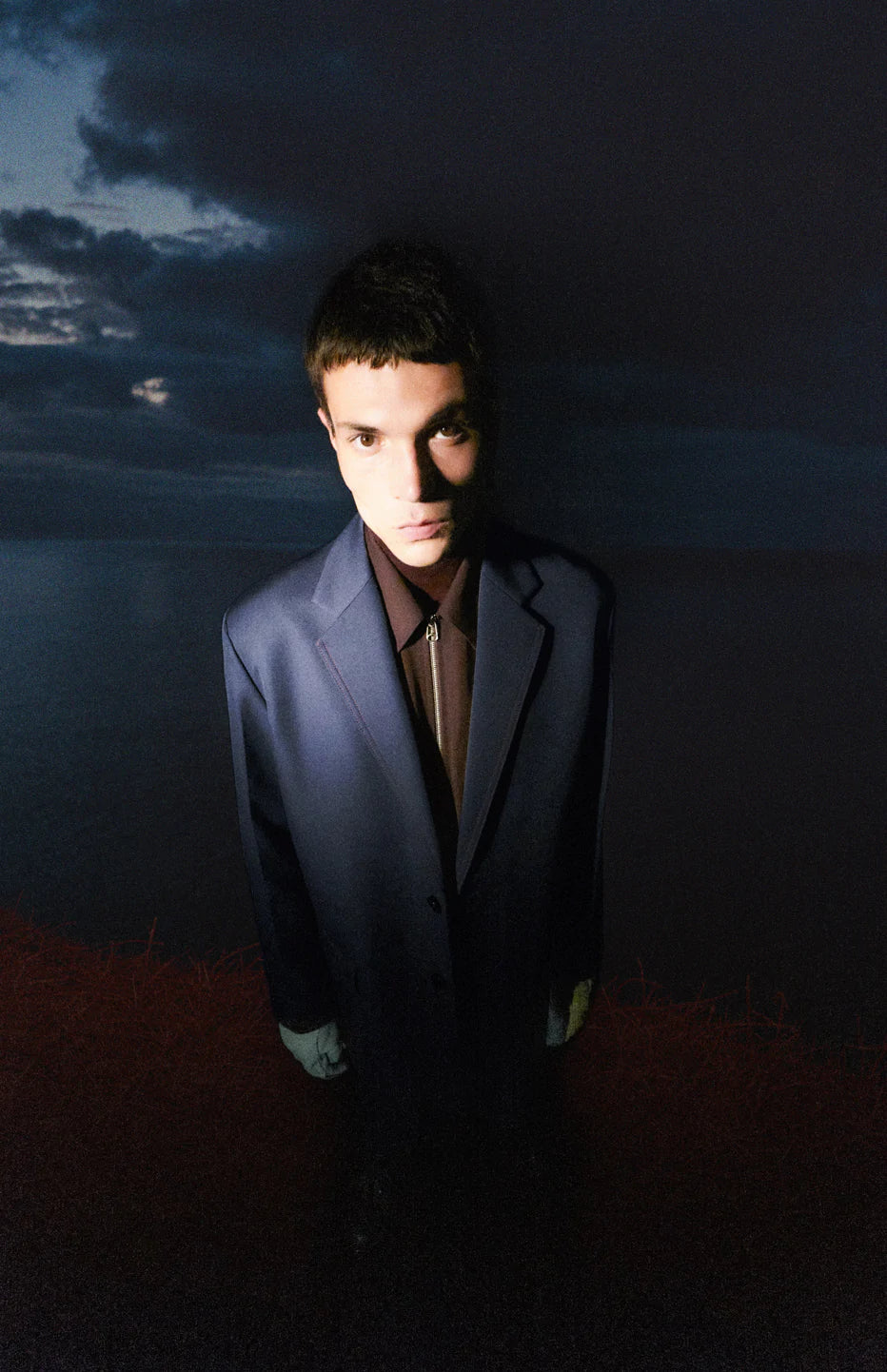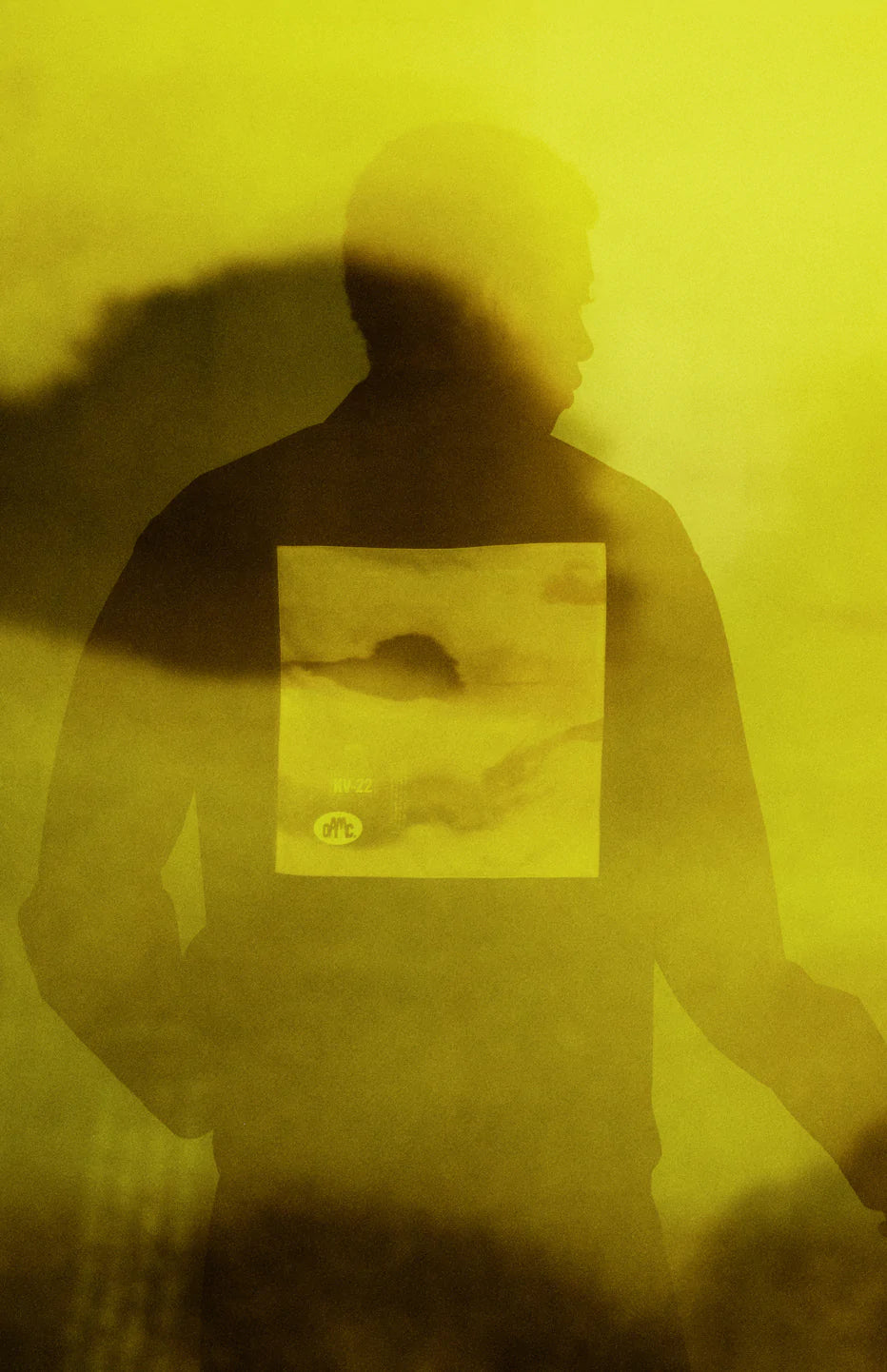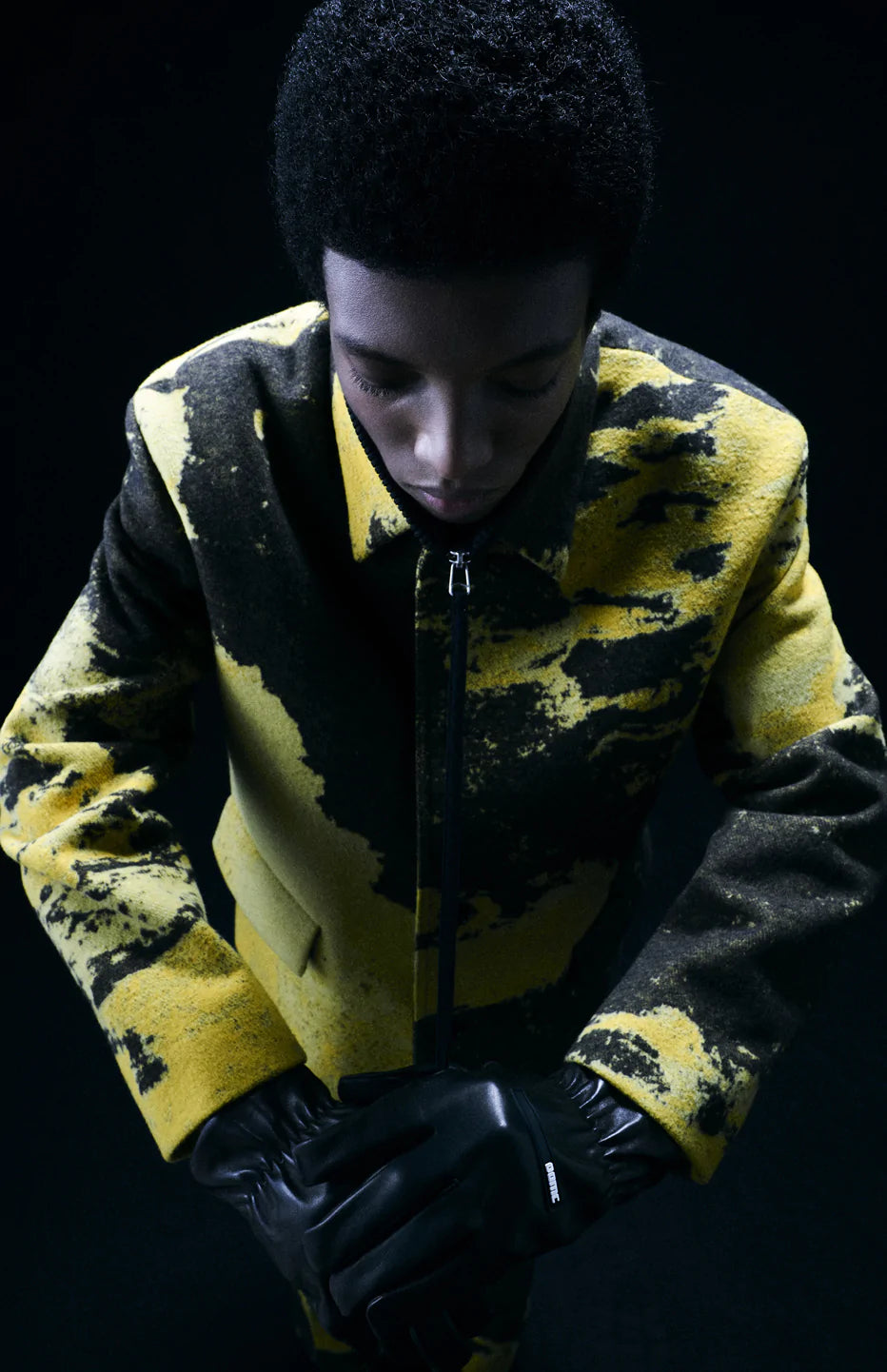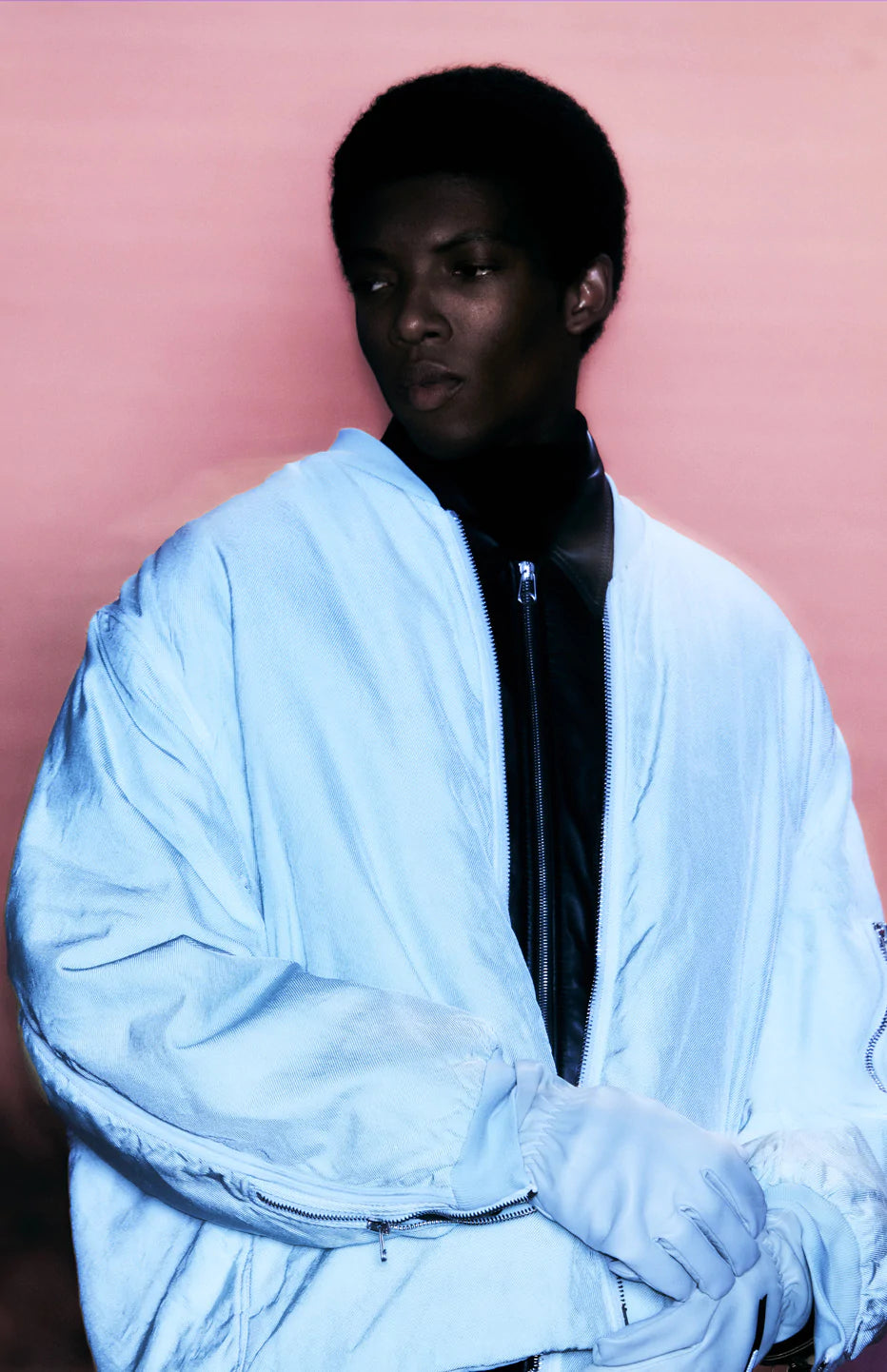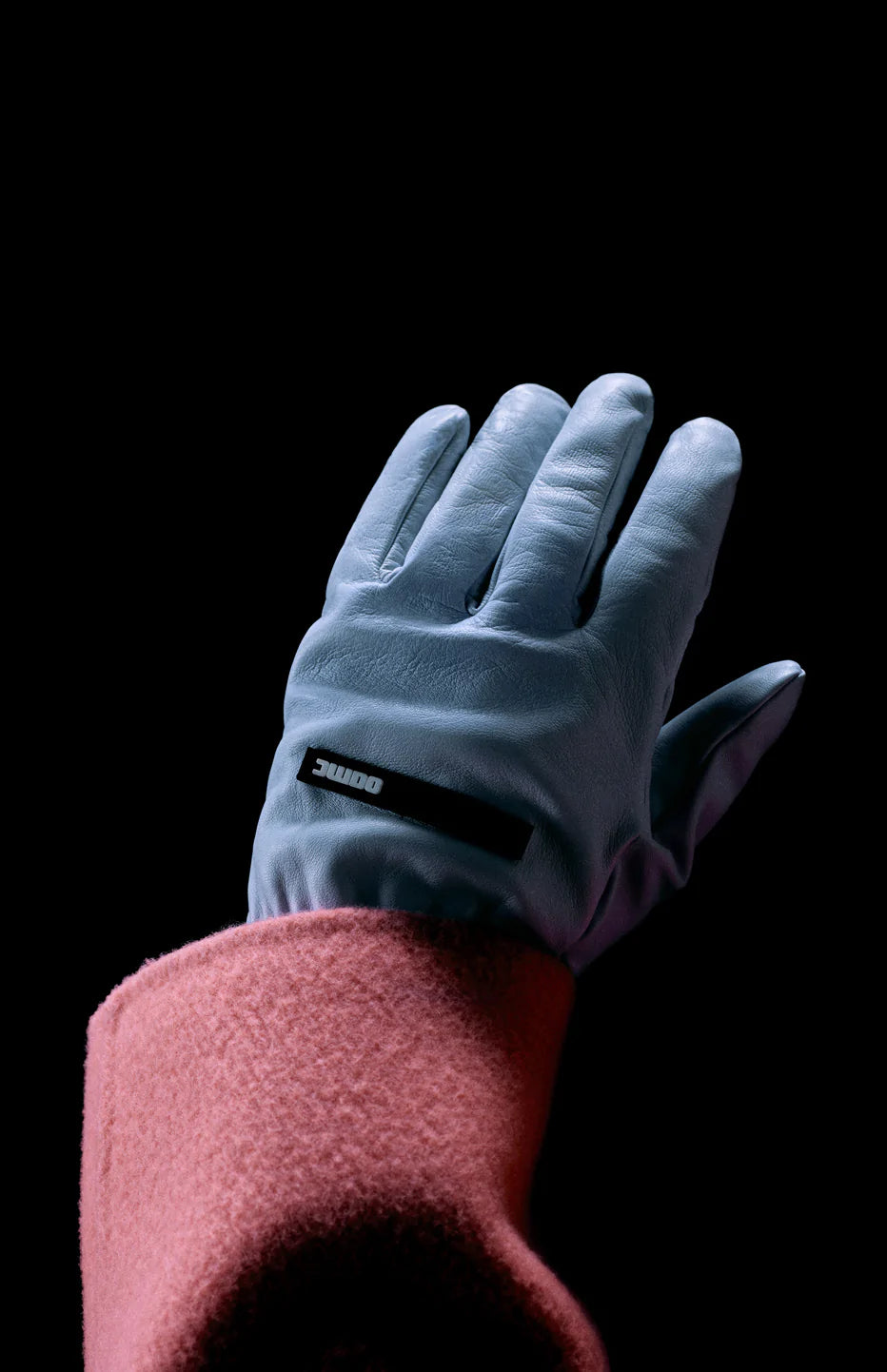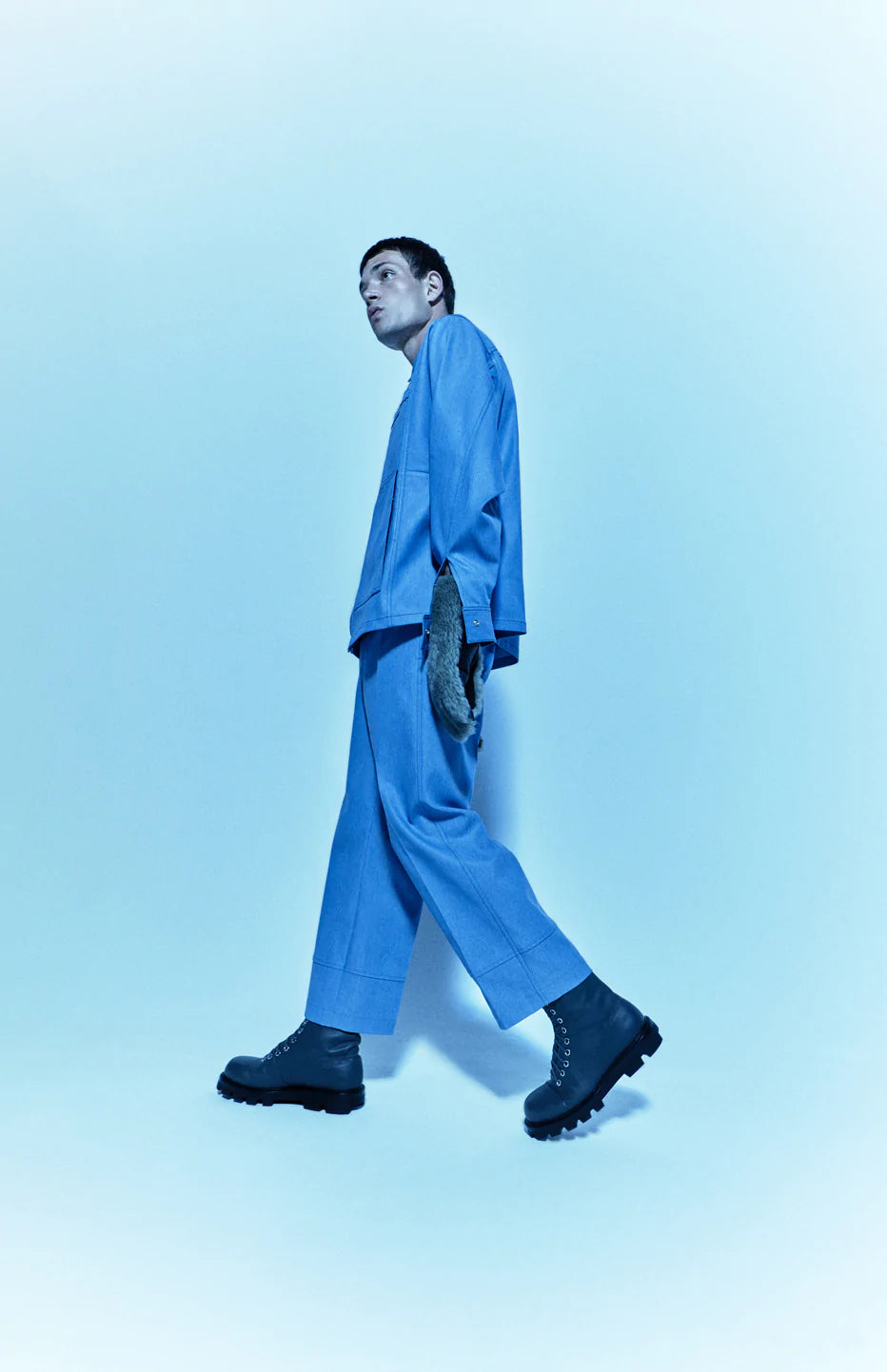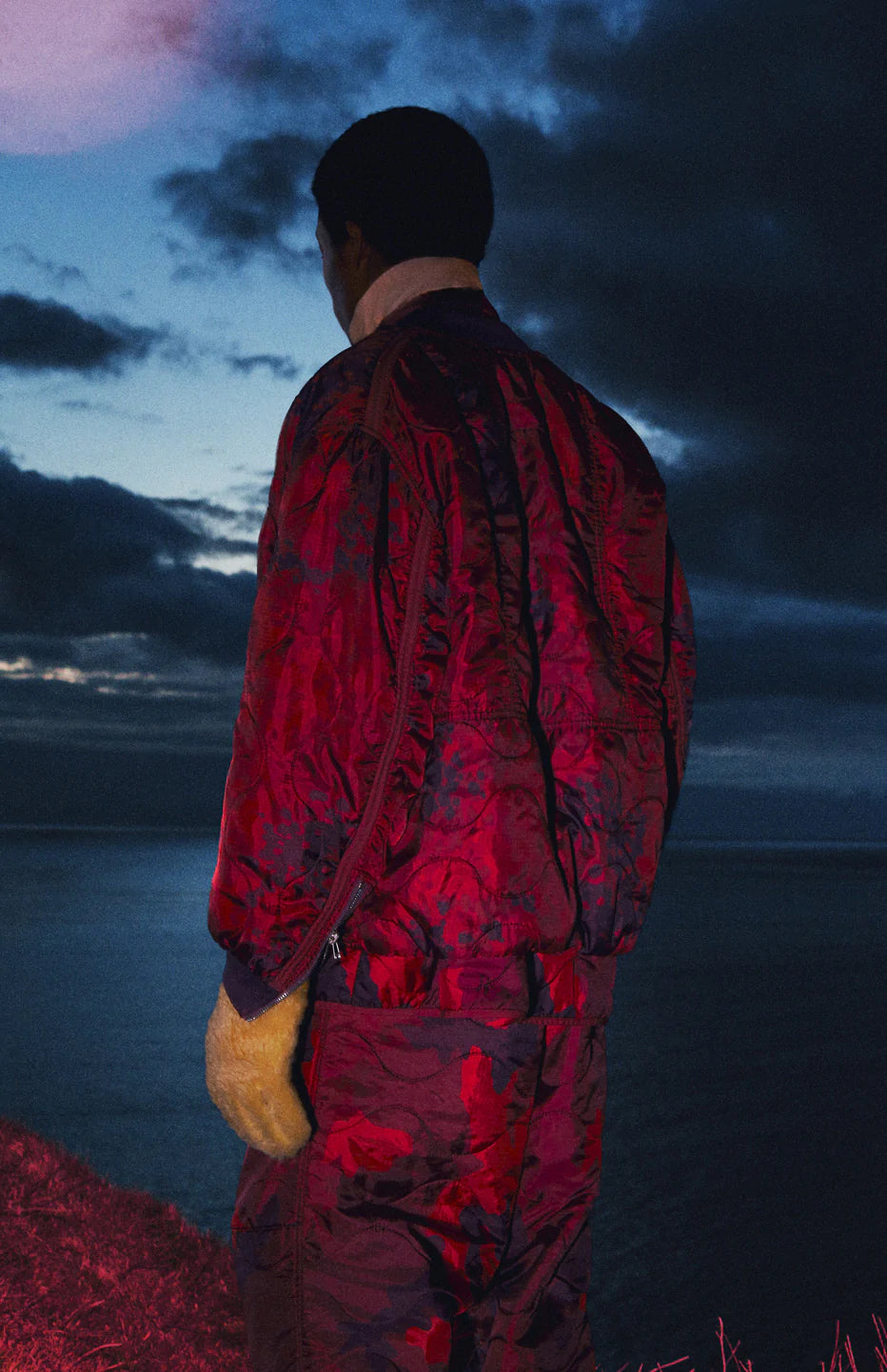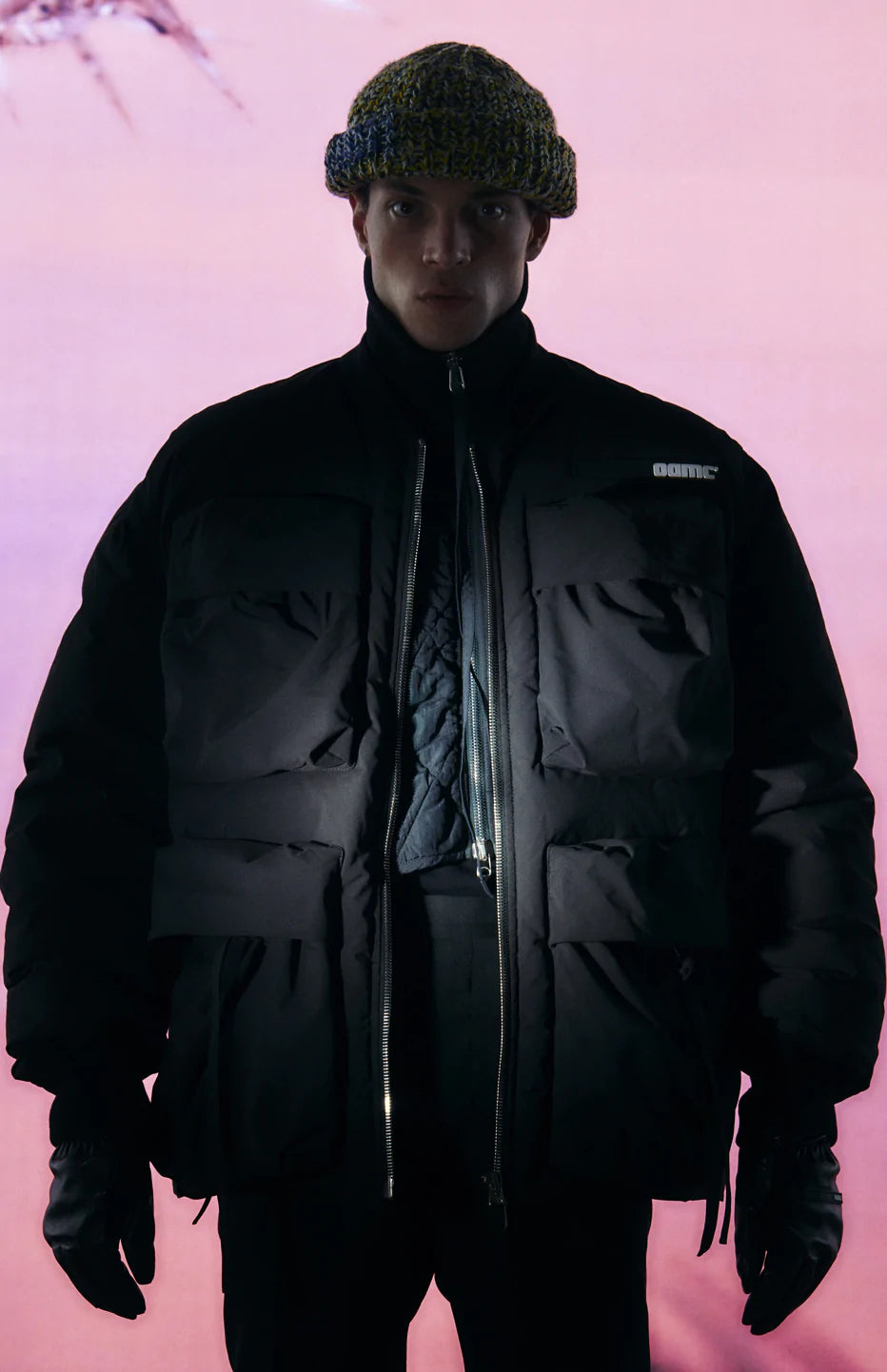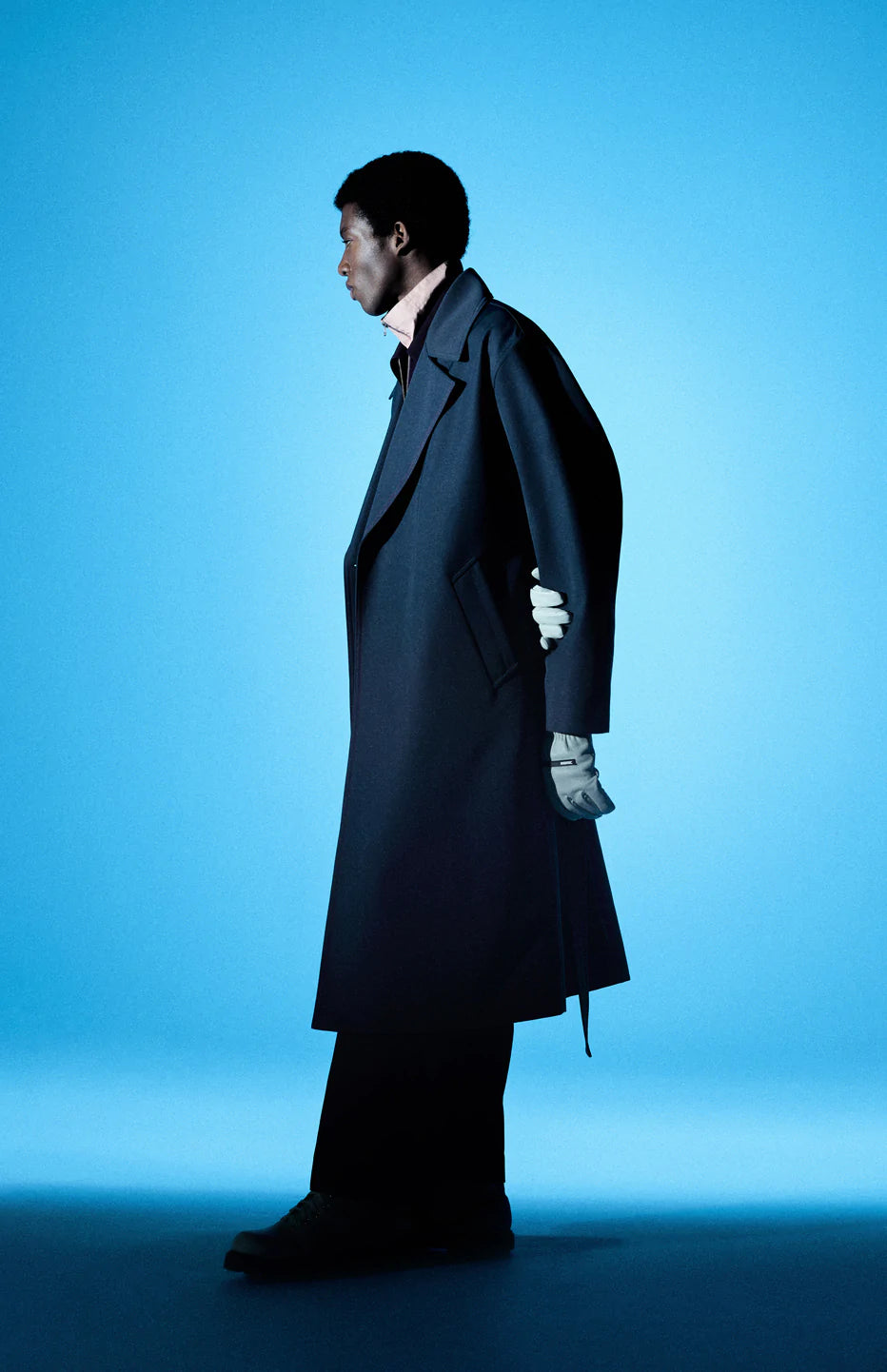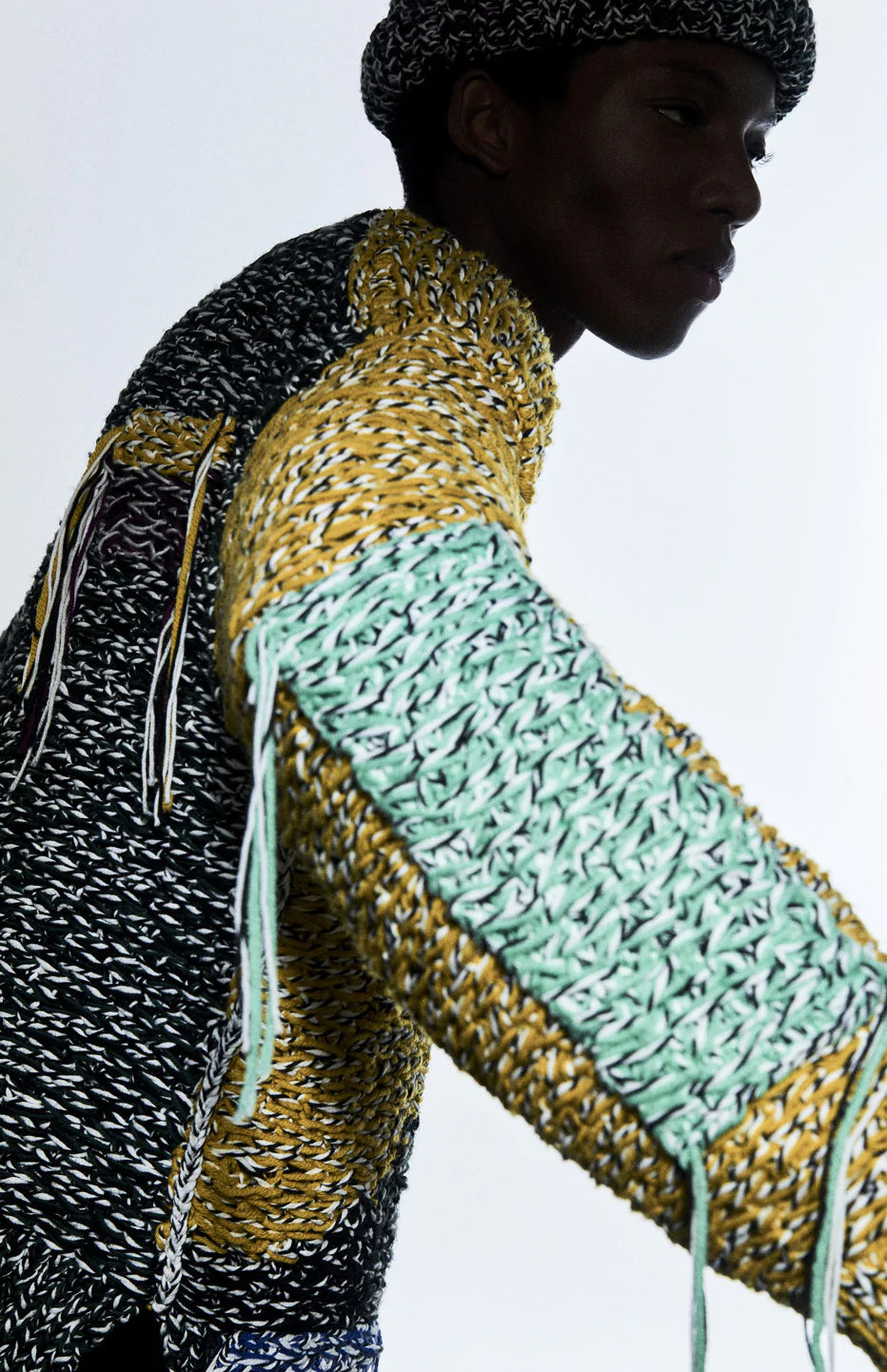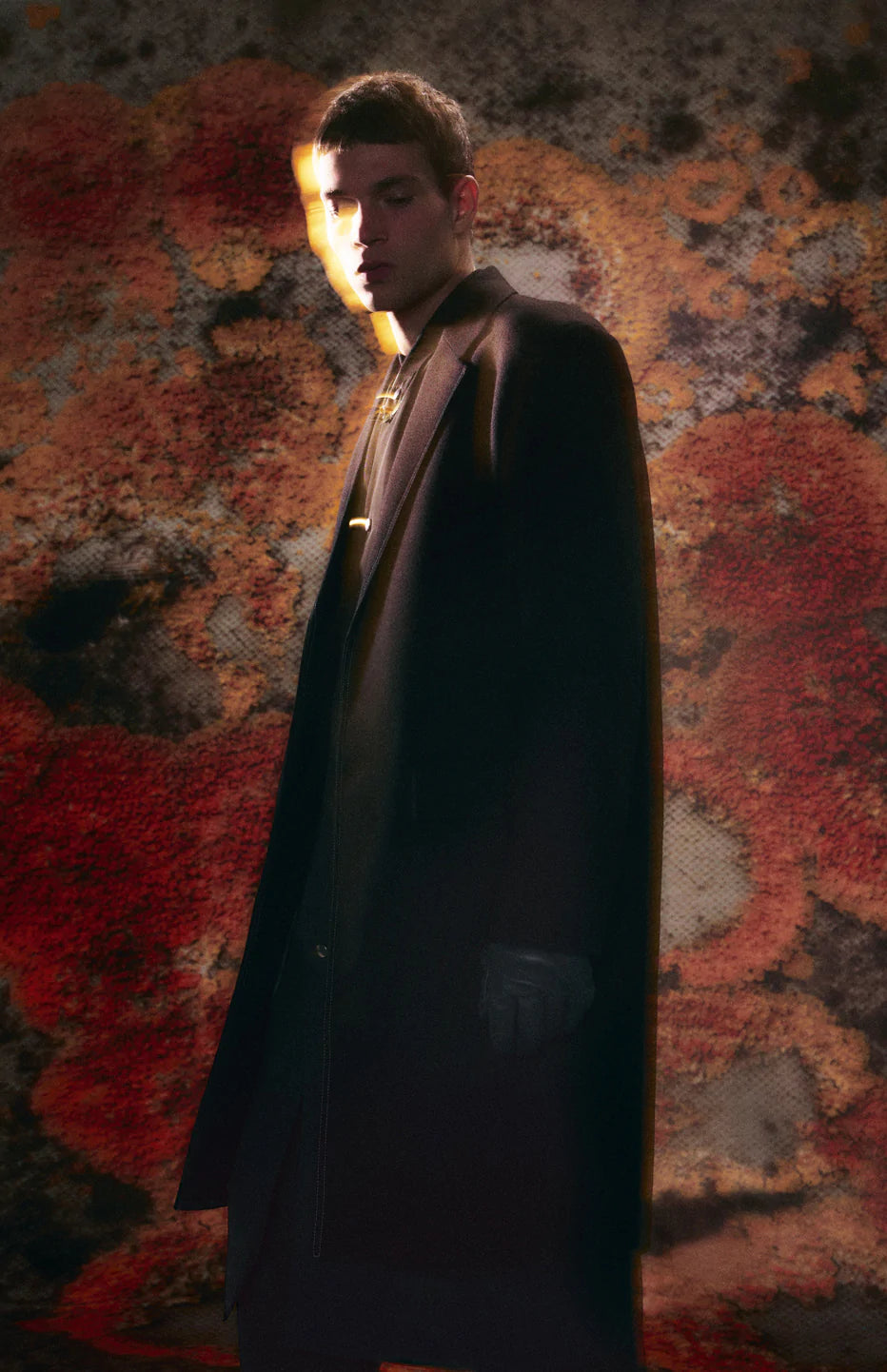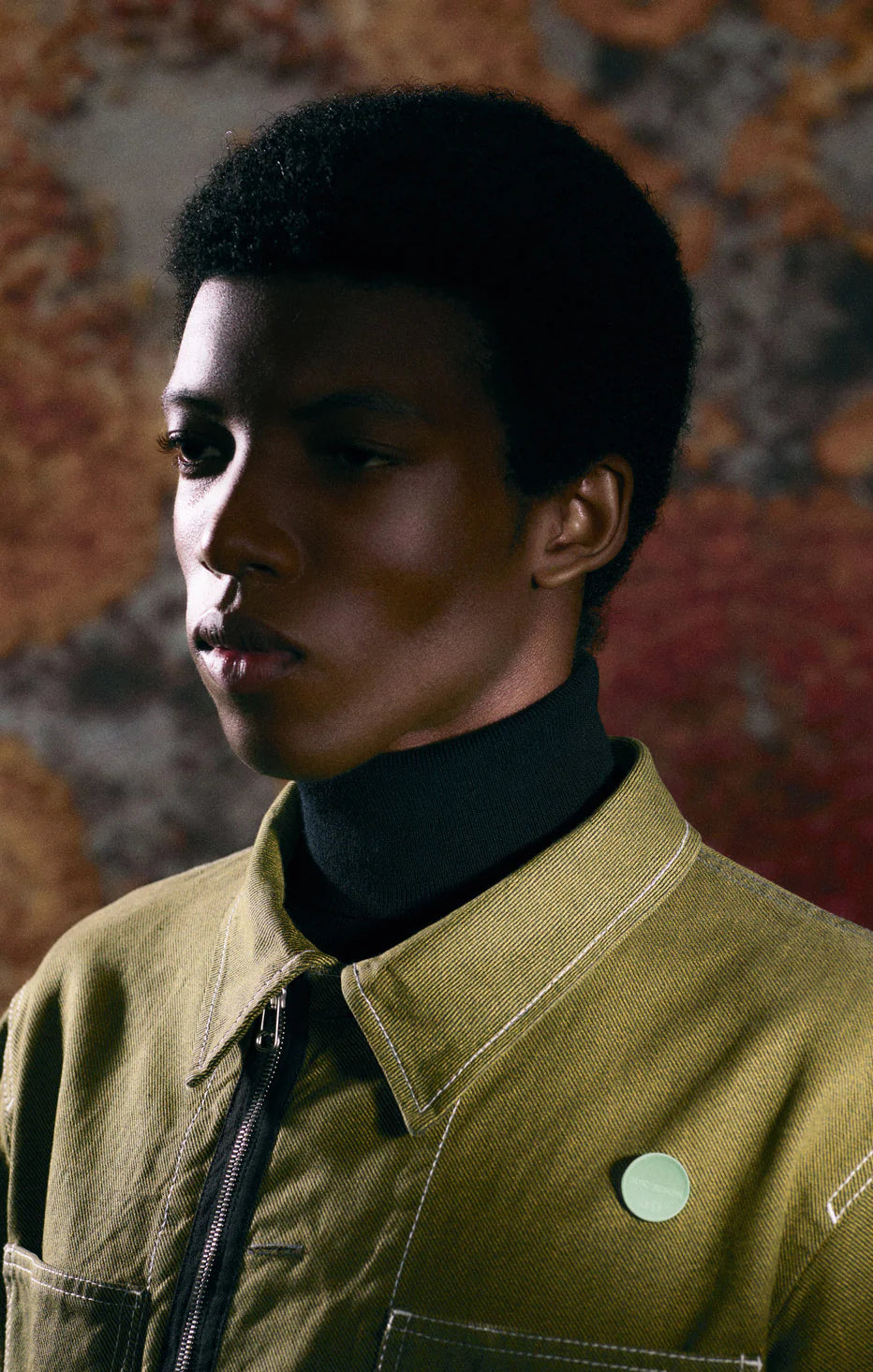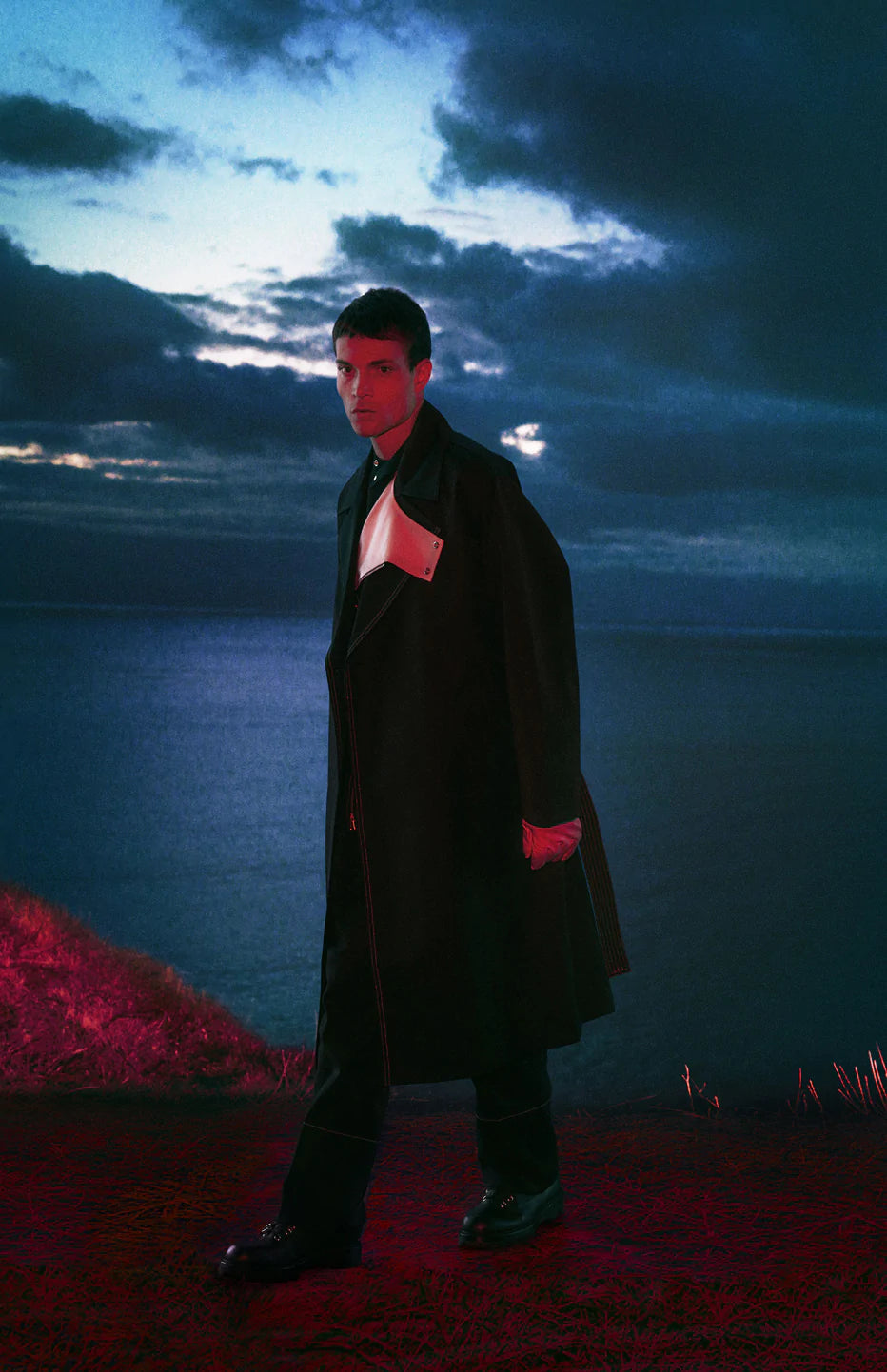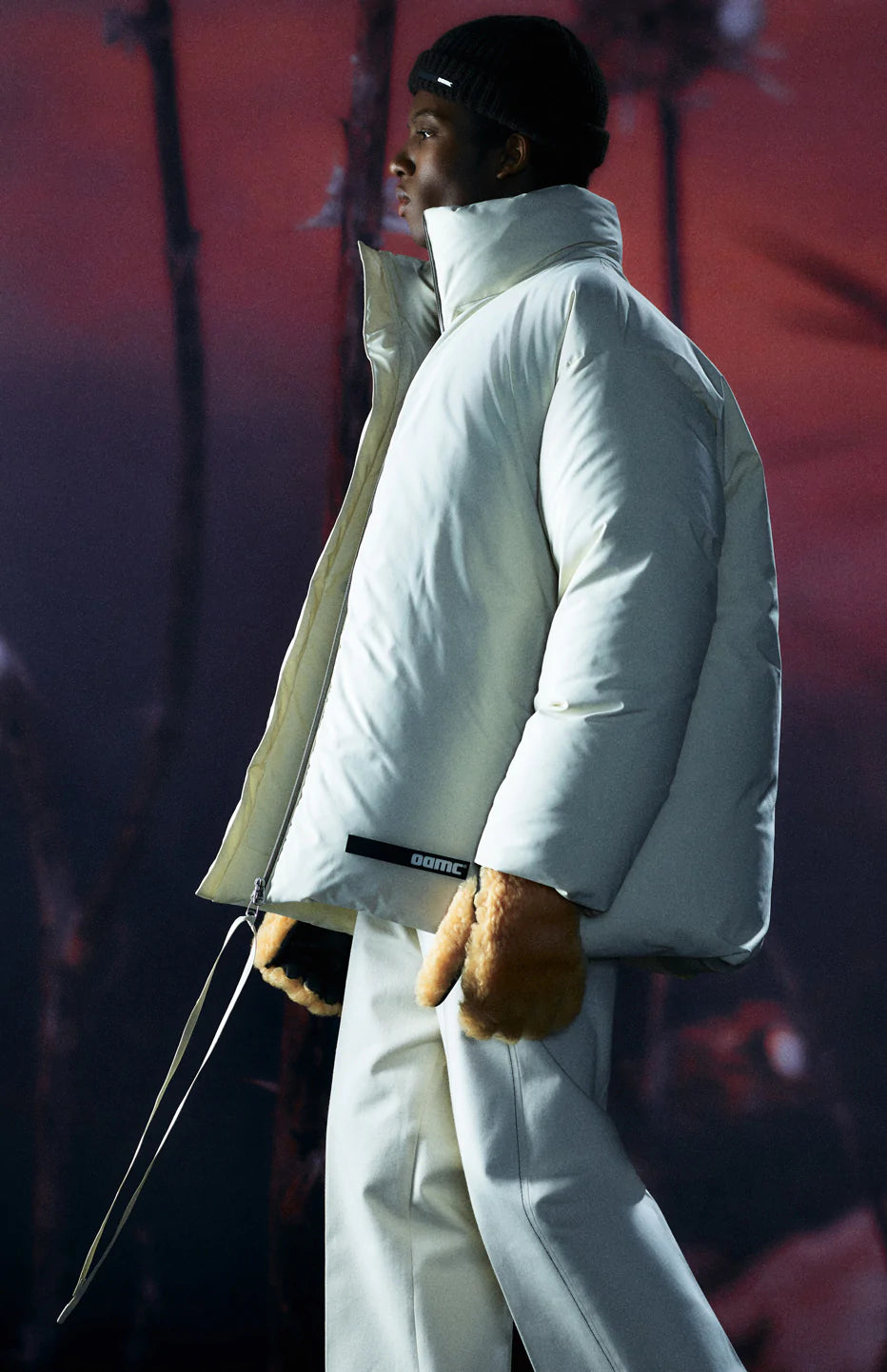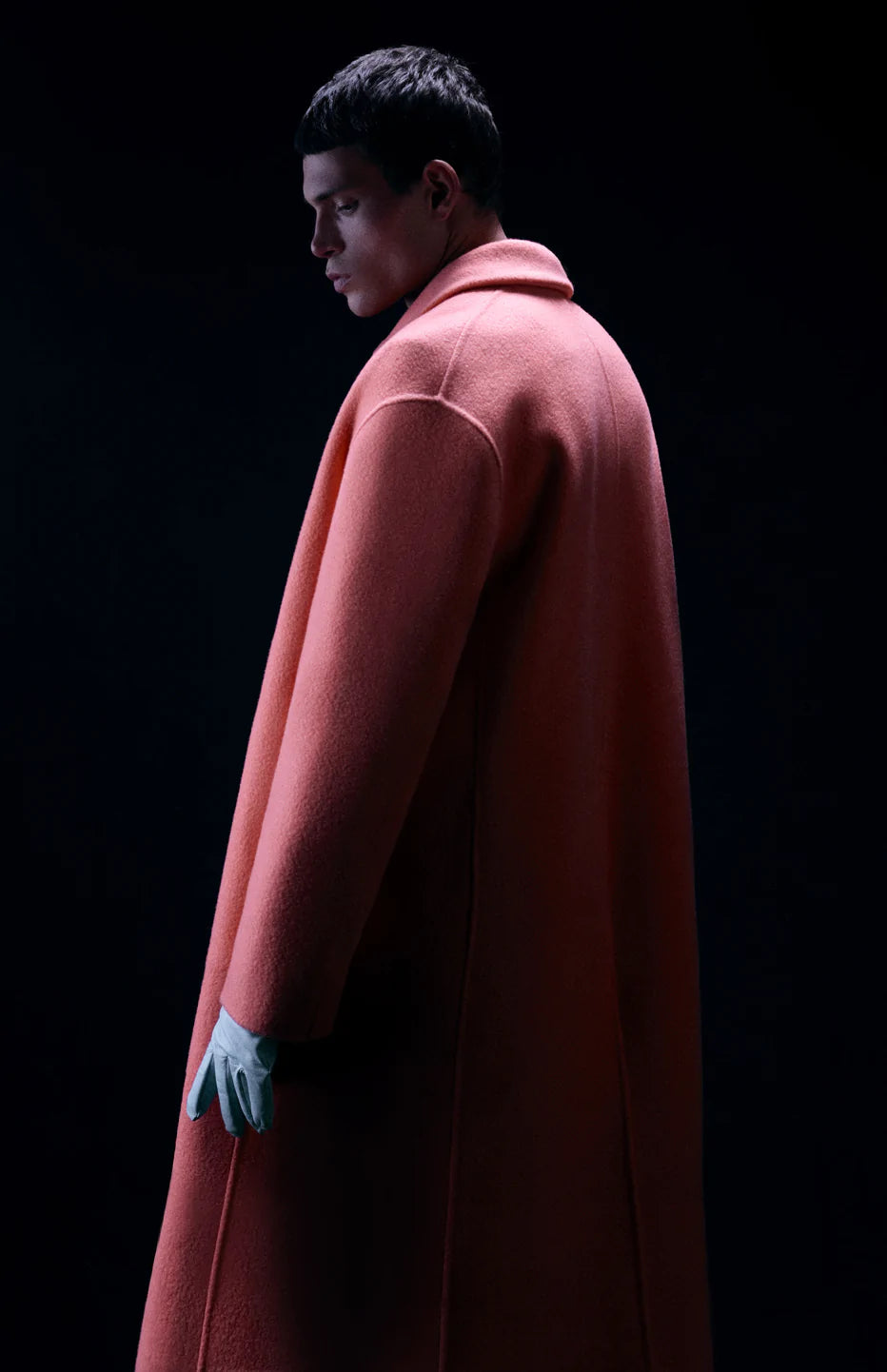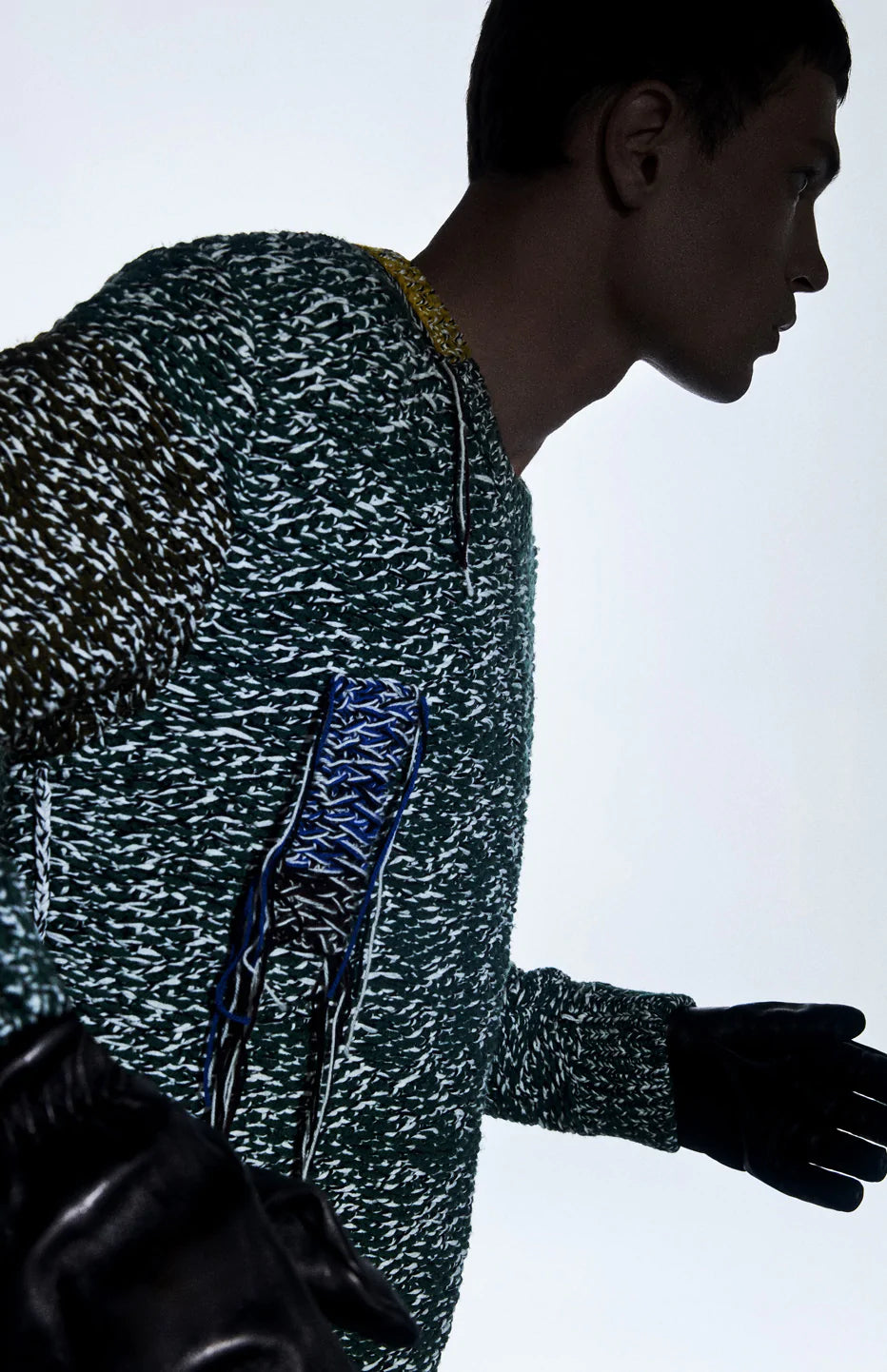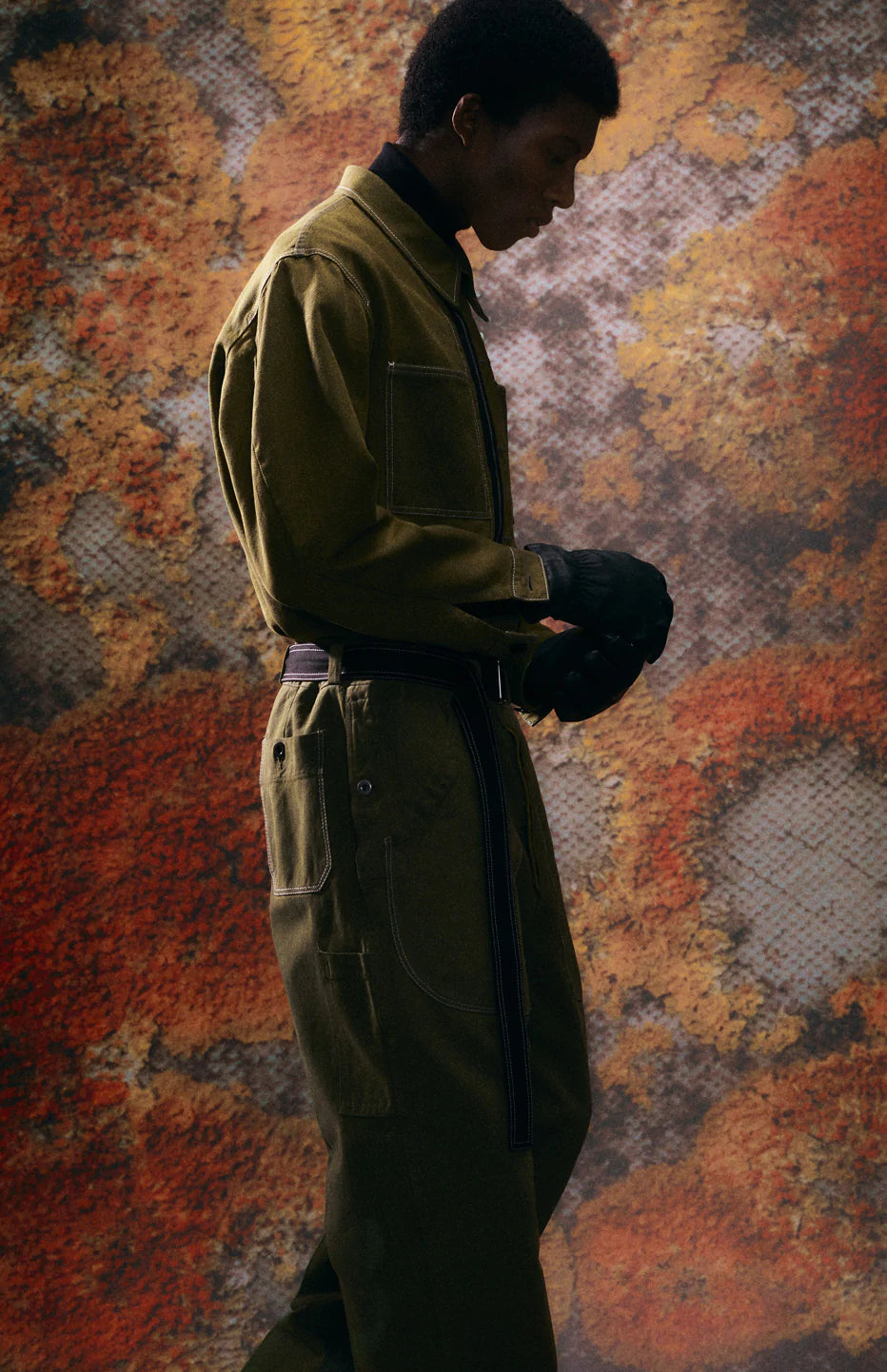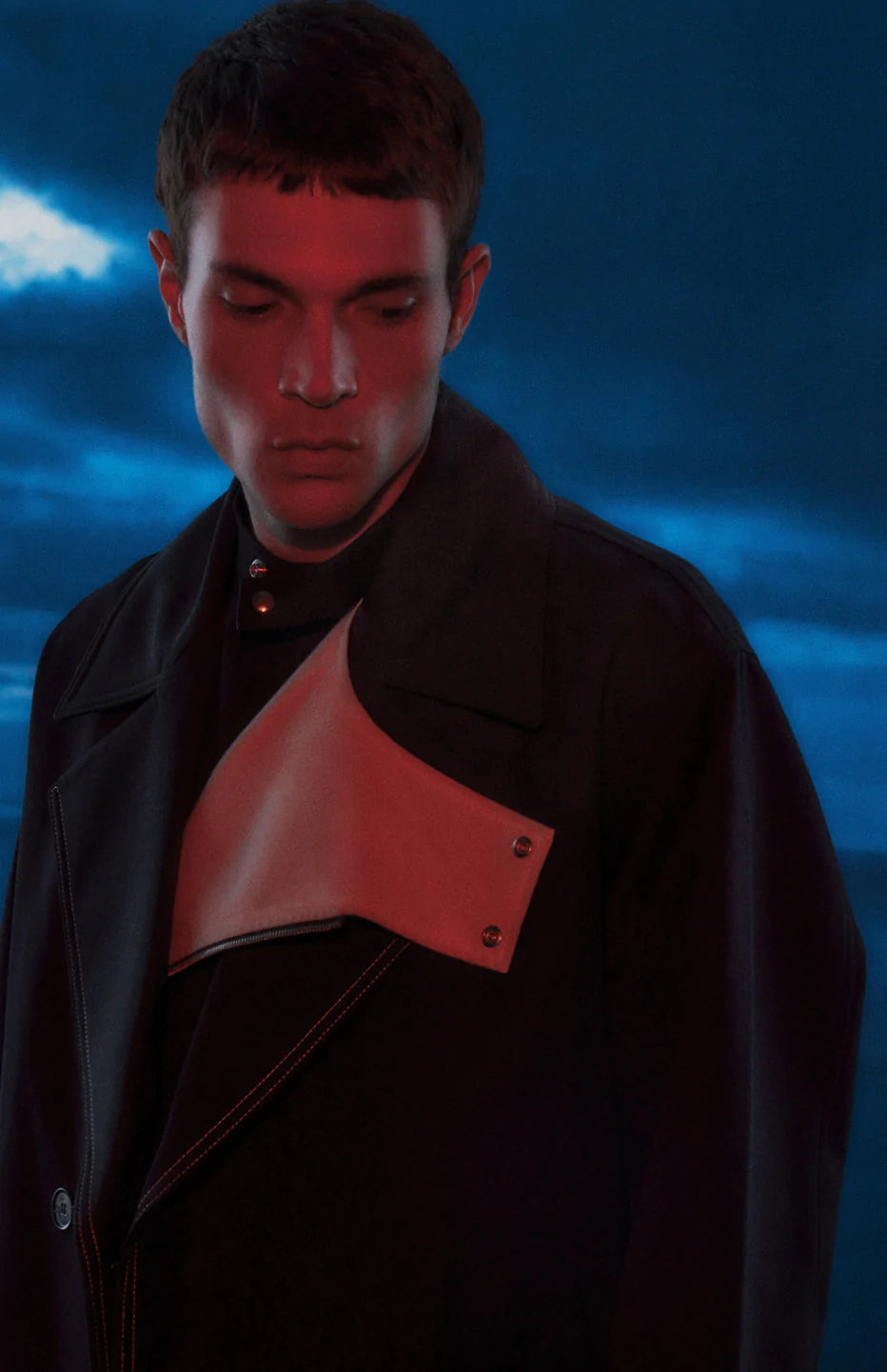 Close (esc)
Popup
Use this popup to embed a mailing list sign up form. Alternatively use it as a simple call to action with a link to a product or a page.
Age verification
By clicking enter you are verifying that you are old enough to consume alcohol.
CHANGE COUNTRY
You are currently shopping from .
Changing your country will clear your shopping cart.